Latest Travel Reviews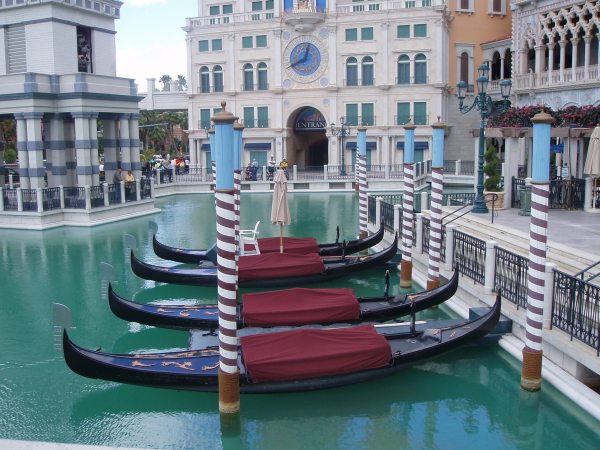 In recent years, Sicily has become an extremely popular vacation destination for tourists from all four corners of the globe. Subsequently, Sicily and its smaller islands have responded to this growing demand and are now home to a vast numbers of incredibly beautiful and picturesque holiday homes. If you are planning to visit Sicily soon, you will be able to
locate and book a magnificent holiday villa in Sicily via an online booking platform
. With this in mind, here is my guide to some of the most beautiful homes on Sicily's splendid islands.
La Pomice
This delightful villa is situated on the idyllic island of Lipari, which is part of the renowned Aeolian archipelago. La Pomice can accommodate up to 8 people in its 4 comfortable double bedrooms. The villa features a magnificent infinity pool, outdoor summer kitchen, private outdoor shower and breathtaking sea views. La Pomice is surrounded by a glorious Mediterranean garden and benefits from good ventilation as a result of its hill-top location.
Ulivo di Pollara
This traditional luxury villa is located on the Aeolian island of Salina and boasts 2 beautiful bedrooms that can sleep up to 6 guests. Ulivo di Pollara is set amongst charming gardens teeming with grapes and caper plants and offers unbeatable panoramic sea views. The villa's exposed beams and pottery provide character and charm and the spacious terraces provide the perfect ambience for an indulgent and relaxing Mediterranean break.
Dammuso Jardina
This wonderful holiday home complex consists of seven traditional dammusi, each sleeping up to 5 people in 2 bedrooms. Each individual villa, situated on the island of Pantelleria, enjoys fabulous sea views, a private swimming pool and a splendid Arabic garden. There is also a special area for barbeques and outside entertaining where you can relax and admire the villa's awe-inspiring natural surroundings.
Villa Punta San Nicola
This sumptuous villa is located on the breathtaking Sicilian island of Favignana and is home to 3 lovely independent holiday homes. Together, they can accommodate as many as 15 people in the 5 spacious and elegant bedrooms. Villa Punta San Nicola features a phenomenal outdoor dining area, contemporary living spaces with great character and wonderful views of the surrounding gardens and countryside.
Villa Mariposa
This lavish Sicilian holiday home is nestled in a beautiful corner of the island of Favignana and features a private swimming pool, a Mediterranean garden and incredible panoramas of the island's most celebrated bays. Villa Mariposa has been built taking environmental concerns into consideration making it a remarkable, modern and green base for holiday makers
visiting Sicily's enchanting islands
.
Sicily's spectacular islands boast a fantastic selection of stunning traditional and contemporary holiday homes to suit all tastes and lifestyles. You and your loved ones will no doubt be spoilt for choice when it comes to choosing the perfect villa. Do however remember to book early in order to avoid disappointment and ensure that you make the most of your fabulous Sicilian island getaway.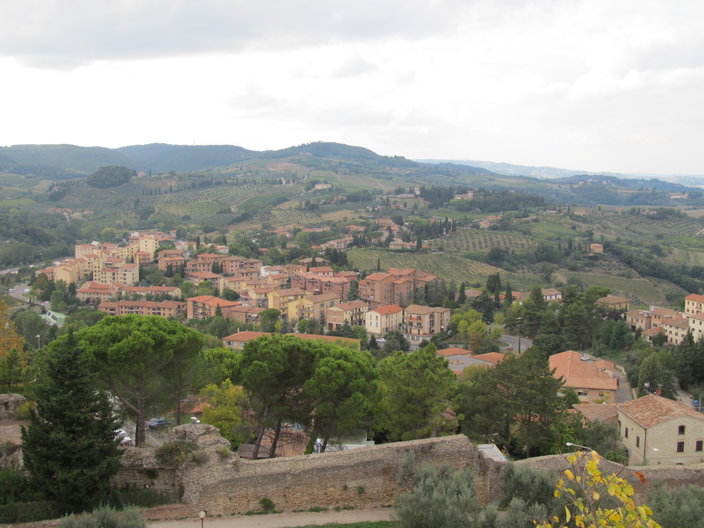 Magnificent View from the old city of San Gimignano Tuscany, Italy
Tuscany is the largest region in Italy and it covers nearly 9,000 square miles. The capital city of Florence and the surrounding countryside attracts 10 million visitors every year. If you are considering visiting Tuscany, here are a few interesting facts that you should know before your trip:
1. Tuscany Was Where the Italian Language Was Born
The official Italian language spoken today is based on the Tuscan dialect that dates back to the Renaissance period.
2. Pinocchio is From Tuscany
The original story about the little marionette who just wanted to be a "real boy" was written by Carlo Collodi, who was born in Florence in 1826. The story was later made into the famous Disney animated film in 1940. Did you know that Pinocchio means "Pine Eyes" in Italian?
3. Tuscany Has More UNESCO World Heritage Sites Than South Africa, Argentina or Australia.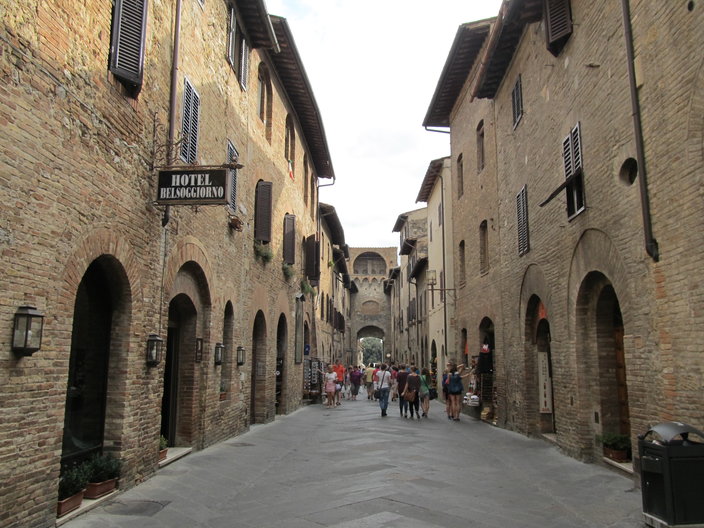 Heritage sites are everywhere in Tuscany Italy
There is plenty of culture here, from the historic centre of Florence to the Piazza del Duomo in Pisa. Even the rolling landscapes of the Val d'Orcia are considered a UNESCO Heritage Site, as they inspired many of the Renaissance painters.
4. The Leaning Tower of Pisa is Not the Only Leaning Tower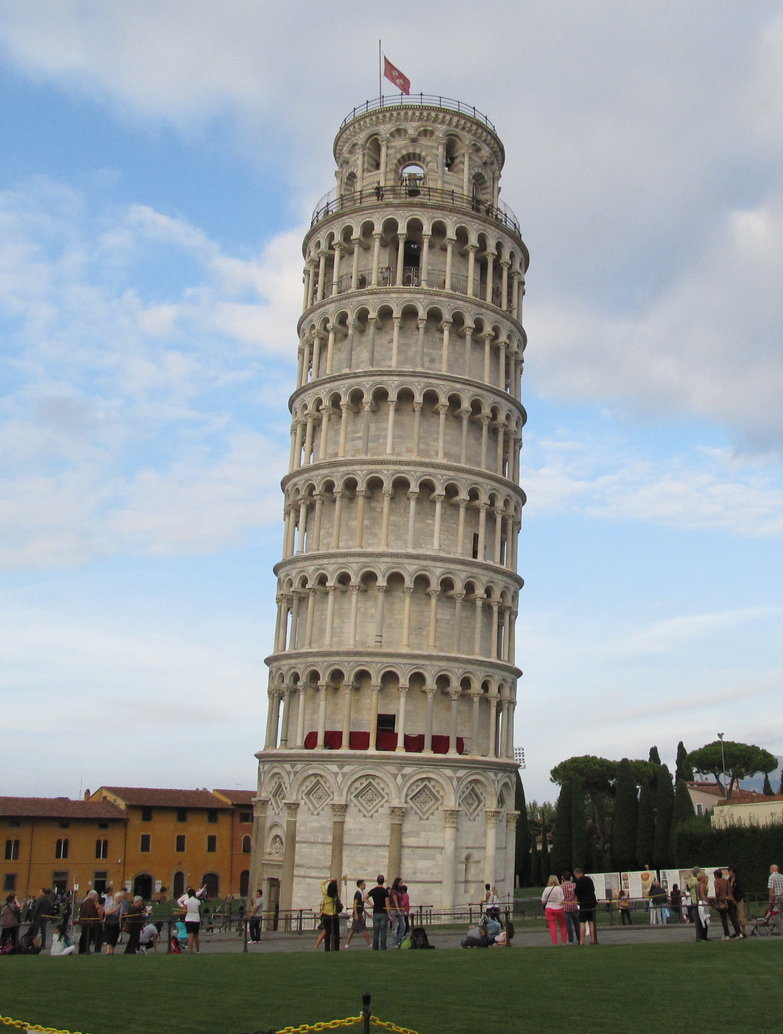 The famous Leaning Tower of Pisa, Italy is still leaning..
The Leaning Tower of Pisa leans because it was built on unstable marshland and it weighs almost 15,000 tonnes. However, there are other towers than lean in the area, including the bell towers at the church of St. Nicola and the church of St. Michele deiScalzi.
5. There is No Drinking Age in Italy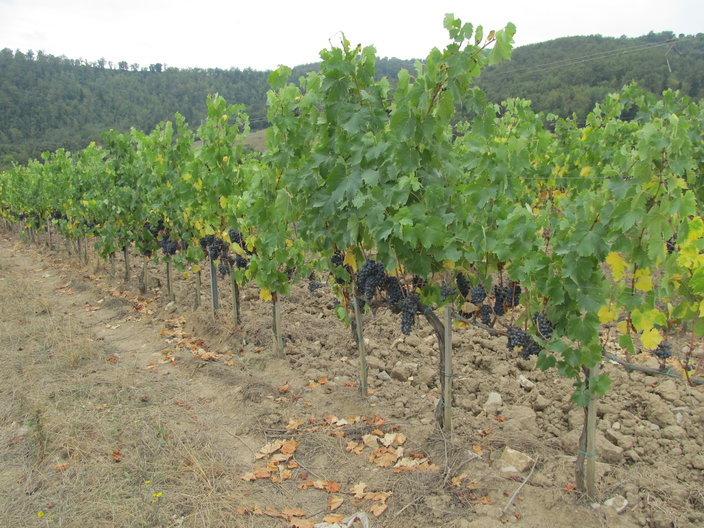 Vineyard in the Tuscan Hills near Siena
There is no legal drinking age in Italy and a young person of any age can legally consume alcohol. However, a person must be at least 16 years old to be served alcohol in a bar or a restaurant.
6. Tuscany is Known as a "Nation Within a Nation"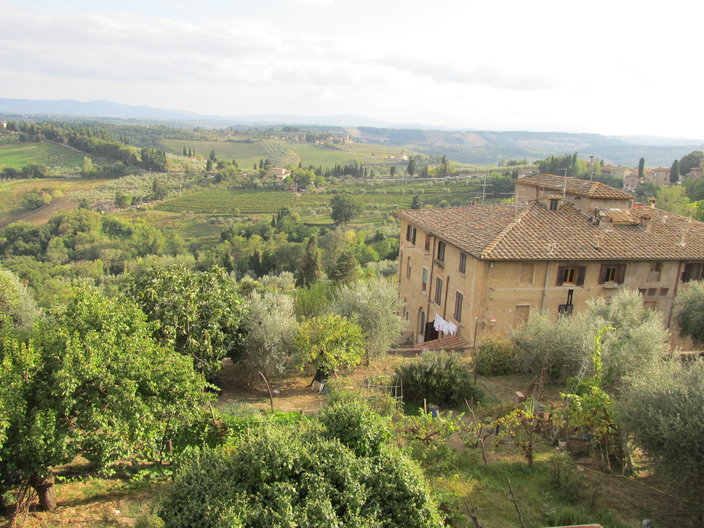 Classic Tuscan House
This is because of its unique linguistic and cultural identity – which is distinct from other regions in the rest of Italy.
7. Tuscany is Home to Some of the Most Precious Artwork in the World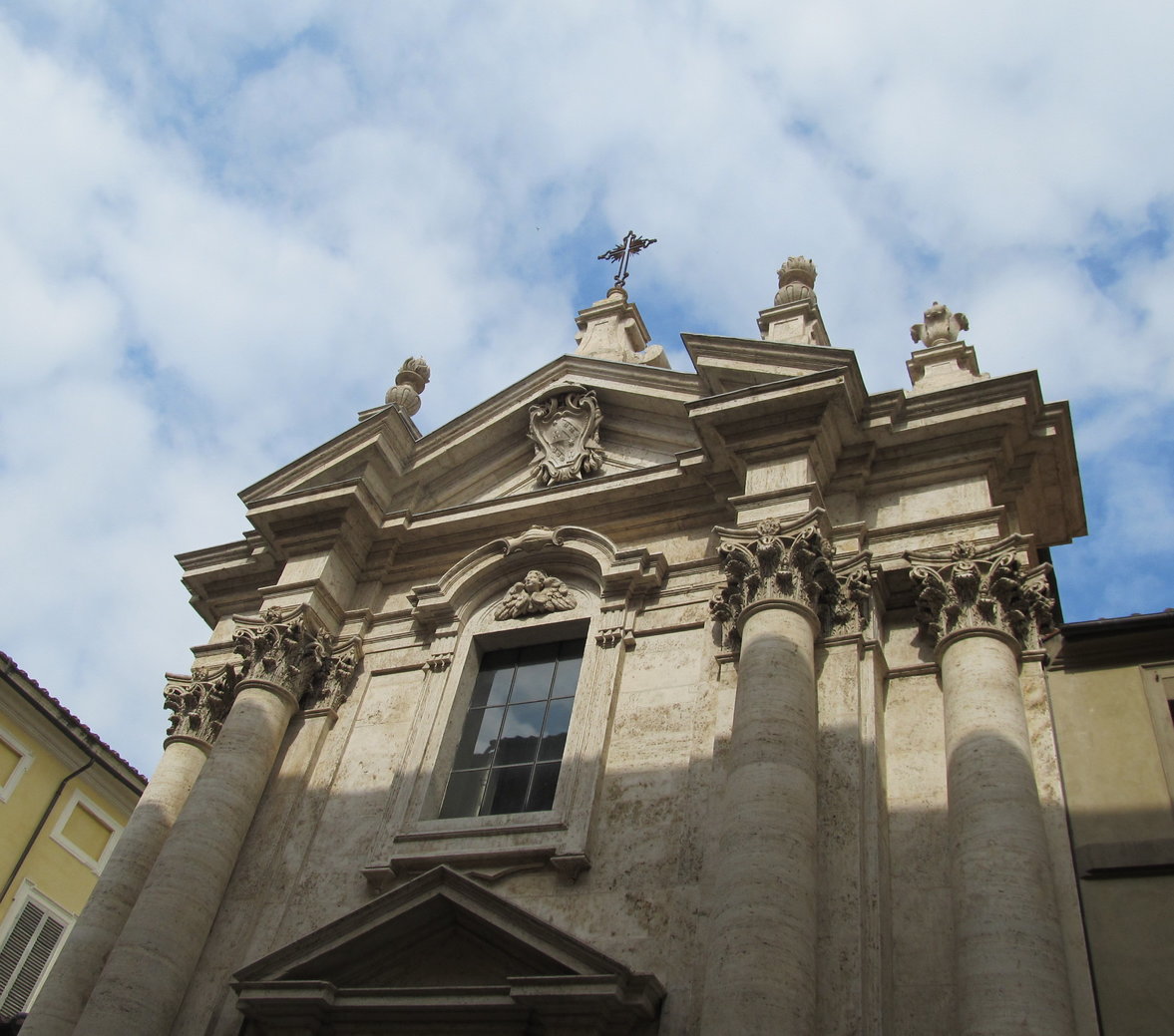 Tuscany has some of the greatest art work and historic buildings worldwide
Botticelli's famous painting "The Birth of Venus" is housed in the Uffizi Gallery and Michelangelo's David can be found in Florence. Also, you can find many amazing frescos, sculptures, paintings and much more in the churches and cathedrals around the region.
8. This Region Was The Birthplace of the Western Musical Tradition
In Florence in the mid-16th century, the Florentine Camerata (a group of poets, musicians and intellectuals) got together and started experimenting with putting ancient Greek myths to music on the stage. This was the origin of the very first operas, which lead to early classical forms such as the symphony.
9. Many British Tourists Come to the Chianti Wine Region that It Has the Nickname "Chiantishire"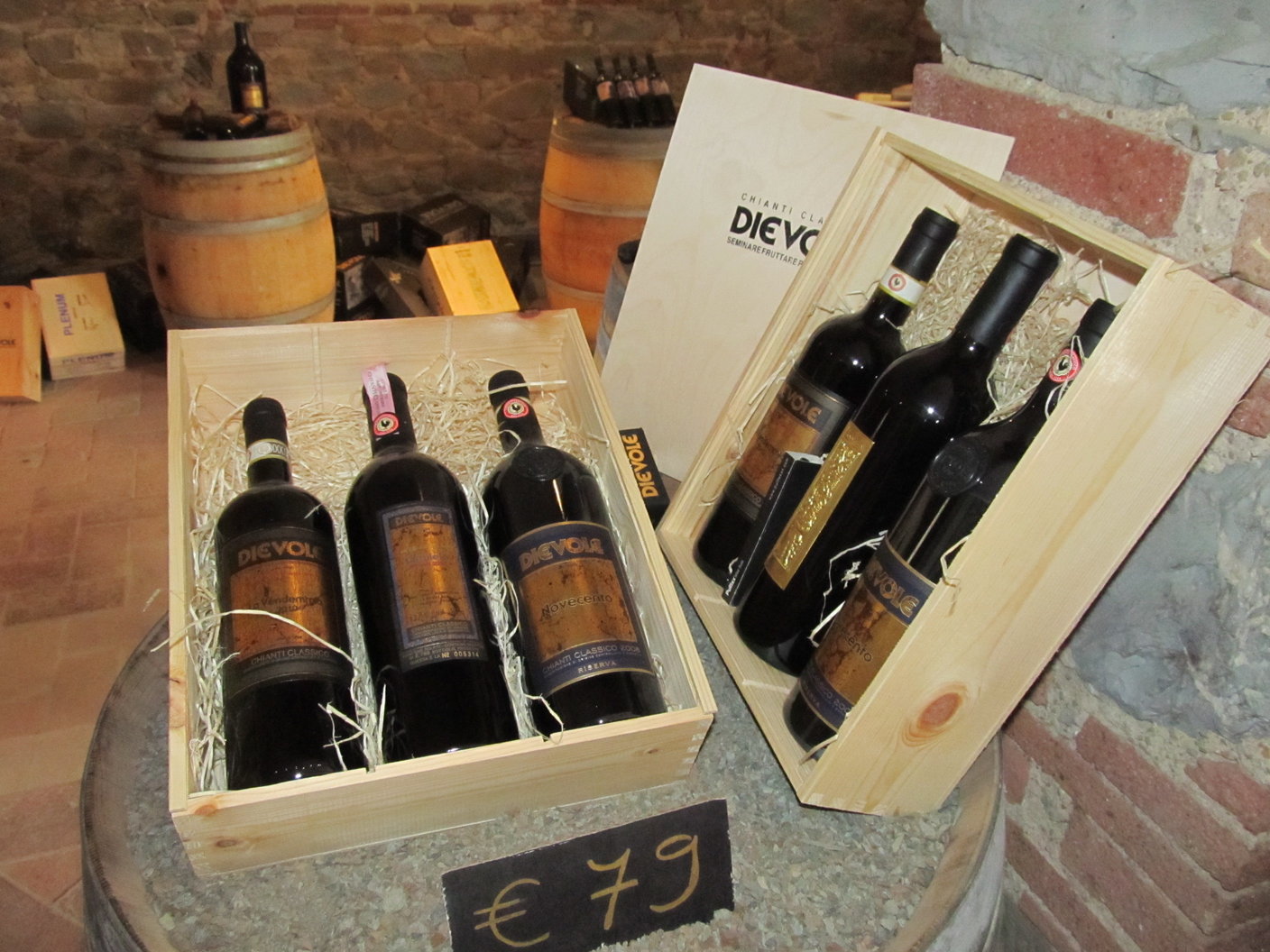 Awesome wine in Tuscany: Dievole Chianti Classico in Siena, Italy
Chianti is a well-known wine internationally and the region in Tuscany where it is produced is very popular with British tourists.
10. Many Celebrities Choose to Holiday or Live in Tuscany
Some of the famous people who own property in Tuscany include musician Sting, fashion designer Giorgio Armani, opera star Andrea Bocelli, actor Richard Gere and actor Antonio Banderas. These are just a few interesting facts about this beautiful region of Italy, so that you can be well informed when you are visiting Tuscany.
Family-friendly attractions that don't involve Walt Disney World
Even though Walt Disney land is one of Florida's biggest tourist destinations, the state and city holds more to offer than the enchantment of Disney. When you decide to go on a family vacation to Florida, you need to keep everyone amused while watching the pocket strings to make sure you all have a magical time but also that your money doesn't disappear as if by magic. Luckily Florida is still as popular as ever, making accommodation and
flights to Orlando
cheap and regularly available through top airlines and travel agencies.
Here's a quick guide to some of Orlando and Florida attractions that'll keep the entire family entertained.
Universal Studios & City Walk

Check out Universal Studios where the rides practically put you in the movies. Don't forget to get a snap of you and your family and friends in front of the famous Universal Studios logo sphere. An entire article could be written about what you can expect from the
Universal Studios Theme Park
, but since this is a quick guide, defiantly check out their site for more details. And also check out the huge Harry Potter experience called Wiz World.
The Orlando City Walk is great to wind-down. There are loads of clubs, bars, shops and street vendors to fill your glass and belly after a fun-filled day.
WonderWorks

Fun and educational sometimes sound like they could never go together but here at Wonder Works, you get them both in droves. The building itself is EXTREME because it looks like it's upside down...like the entire building has been flipped on its head with even the street lamps and grass facing the wrong direction. Amongst their amazing exhibits, you can lay down on a bed of nails (safely and without getting hurt), see what a space shuttle looks like from the inside, simulate a hurricane and land a in a realistic flight simulator. WonderWorks Orlando is a wonderful choice for an entertaining and educational experience for the kids and the young at heart.
Ripley's Believe It or Not!

Make sure you've set aside a day for this visit because there are just so many weird and wonderful artefacts, objects, stories and exhibitions that you will be staring every which way just trying to take it all in. Again, I could spend a couple of articles highlighting the amount of things you could see here, but check their site for updates on their attractions.
The Central Florida Zoo

There are loads of animals to see at the Central Florida Zoo including monkeys, elephants, endangered reptiles, birds, black leopards (panthers) and so much more. The Zoo was formerly named the Sanford Zoo because it's situated in Sanford which is not too far from
Orlando
. It's worth the drive to witness some of the world's most magnificent creatures.
SeaWorld

This is always a favourite theme park for families and everyone who loves interacting with sea life. SeaWorld not only offers entertainment but they also focus on conservation. You can find signs and posters that tells you all about what you're looking at and all about the different sea life housed at SeaWorld as well as how we can preserve their natural habitats, which is quite nice to teach the kids about respecting nature and protecting the animals on Earth. They have penguins, seals, manatees and sharks but the favourite is usually the dolphins. For around $5 you can go to a special part of the tank, feed the dolphins and pet them when they come close.
After all the education and petting, you can go on SeaWorld's awesome rides. The Manta is made to look like a manta ray and is a heck of a rollercoaster, twisting and turning at such a speed that will thrill your socks off. The Kraken literally turns you upside down for the ride, so get the front seat if you can...you'll thank me later. The Journey to Atlantis will take you through the story of Atlantis while plummeting you through the water. It's perfect for those hot Florida summer days.
It's always fun to visit Las Vegas, most people would agree. Located in the middle of the desert of Nevada, the city of Las Vegas have been the entertainment capital of the world, with great experiences, hotels, attractions and, off course, plenty of gambling option you can think of.
The strip in Las Vegas, the main road were most of the large hotels and
casinos
located in, can sometimes seen from an outside observer as one big motion picture set. There are huge themes hotels, from Venice canals, to the eiffel tower hotels, one is bigger, and crazier than others.
These hotels are all high end, with restaurants, spas, swimming pools, most equipped with entertainment halls, for shows of best selling artist and magicians and on and on. But the biggest
attraction in visiting Las Vegas
(combining with all the other perks mentioned above) is off course the betting tables. With so many games, located conveniently in the hotels floor.
From poker tables, to craps, roulette and blackjack tables, Las Vegas casinos offer all of that and much more, in a 24-7 play anytime attitude, Vegas is heaven to tourists, locals, gamblers, and just people who like to play from time to time, and to do so in the capital city of gambling, makes it that much more fun.
There also many young tourist visiting the city, partying in the nigh clubs and parties all over town. Manny couples also find themselves get married in any of the "Elvis churches" spreading around town , because if you are party with your girl, and you are in Vegas, what else is there to do ?
As the city of Las Vegas has evolved and developed in time, many attractions has been created and maintained. One of the bigger attractions in recent years in Las Vegas is the poker tournament of the world series of poker among others. Any person, who is old enough, can buy in and seat down to try and prove he is one of the best poker players in the world. The tournament creates great excitement and drama, and is definitely one of the city main attractions in recent years.