Welcome to World Travel Net, the best online travel and tourism destination! get reviews, information, travel deals, hotels and accommodations, car rentals and much more, on all the best and most wanted vacation and travel hot spots around the world.

Welcome to World Travel Net, the best online travel and tourism destination! get reviews, information, travel deals, hotels and accommodations, car rentals and much more, on all the best and most wanted vacation and travel hot spots around the world.

Welcome to World Travel Net, the best online travel and tourism destination! get reviews, information, travel deals, hotels and accommodations, car rentals and much more, on all the best and most wanted vacation and travel hot spots around the world.
Flights

Hotels

Where To Travel?
Get the best flights information reviews and deals.
visit our flight guide which offer the best of all the airlines, and choose the best flight for your travel needs.
book, change, and reserve your trip today.
it's all available online here.
Read More
Search and find the best hotels and travel accommodations that suits you. choose from our huge varieties of hotels, wherever you go, and whenever you go, read the reviews, see the pics, and choose your sleeping arraignment for your dream vacation and travel.
Read More
There are endless places to go and visit, the world is big.. we are here to help!, read our travelers reviews and recommendations. see the pictures,and find for yourself which travel experience is really best for you. find great examples and stories about food, scenery, oceans and mountains and much more in all five continents.
Latest Travel Reviews
Swiss is located in Western and Central Europe. It's bordered by Germany to the north, Austria and Liechtenstein to the east, France to the west and Italy to the south. Swiss is considered to be one of the most beautiful countries in Europe. Only second to the beauty of Norway, since Swiss is a sweeter and less wild version of Norway.
One of the best attractions in Swiss is its federal city, Bern. Bern's symbol is a black bear. It offers a great view on historic buildings, beautiful streets and tasty cafes. If you travel the city you could watch real bears playing! Bern is full with young swiss people who like fashion and with luxury stores.
Another attraction of Swiss is the city Lucerne. One of the most touching sculptures is presented in Lucerne. This sculpture is called "The Lion Monument". It shows a mournful and wounded lion crying.
This sculpture commemorates the Swiss Guards who were massacred in 1792 during the French Revolution. The famous writer Mark Twain called the sculpture: "the most mournful and moving piece of stone in the world." This attraction is most suitable for people who love history and who also like art.
In addition, The Chapel Bridge, which is a bridge that is located in Lucerne is an unusual bridge. It's covered with pink flowers and beneath the bridge live flocks of swans. This attraction is best suitable to people who love nature, good views and beautiful cities.
Furthermore, you have to visit Papiliorama, which is located in Kerzers. It offers a view on the wild nature. Visiting this wonderful place allow you to experience a colorful ballet of exotic butterflies flying freely around you and it's a very stunning experience.
In conclusion, Swiss offers great attractions. So, what are you waiting for? You should travel Swiss and tell us what you think.
Monte Carlo is a government district in the sovereign city-state of Monaco, on the French Riviera in Western Europe. It is probably its most renowned area and thanks to its Mediterranean climate, the long and sunny beaches, the lively nightlife and the sumptuous skyscrapers is definitely a place you want to visit if you're touring around Europe. Being the centre of business and recreation and thanks to its tax concessions, Monte Carlo is often considered a tax heaven.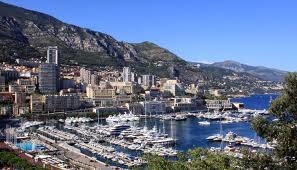 Monte Carlo is also famous for its casino life. Going on vacation to Monte Carlo and not entering a casino is like visiting Spain and not eating paella. If you're feeling lucky and want to try some traditional poker while you're there it might be a good idea to first check out the
rules of poker
together with some tips to win, and maybe make some money during your vacation. In this casino, you can have fun and bet with a large variety of games such as blackjack, baccarat, craps, roulettes and slot machines.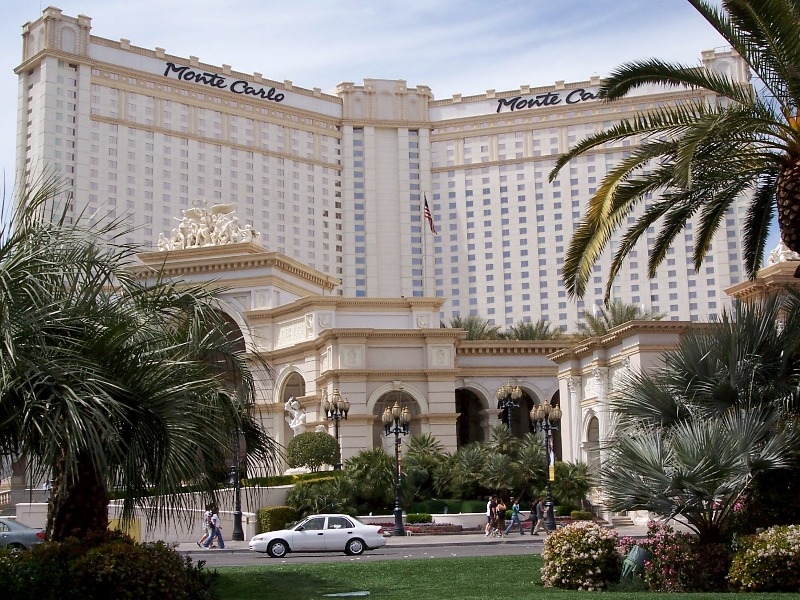 The Gran Théâtre de Monte Carlo is an opera house in the Monte Carlo Casino, which was built in the 1870s for want of Prince Charles III. This theatre is worth a visit even if you are not really into opera for its outstanding architecture and beautiful decorations. The Opera house hosted a gala dinner for the celebration of centenary of Monte Carlo in 1966 and for the royal wedding of Prince Albert II. If you are traveling with kids, we recommend that you pay a visit to the
Oceanographic Museum
of Monaco, which was built in honor of Prince Albert I who played an important role in the international community to promote the protection of the oceans. In the museum, there are exhibitions and collections of different species of sea fauna, but also model ships, tools and weapons, while the aquarium features a wide array of flora and fauna of the Mediterranean and tropical ecosystem.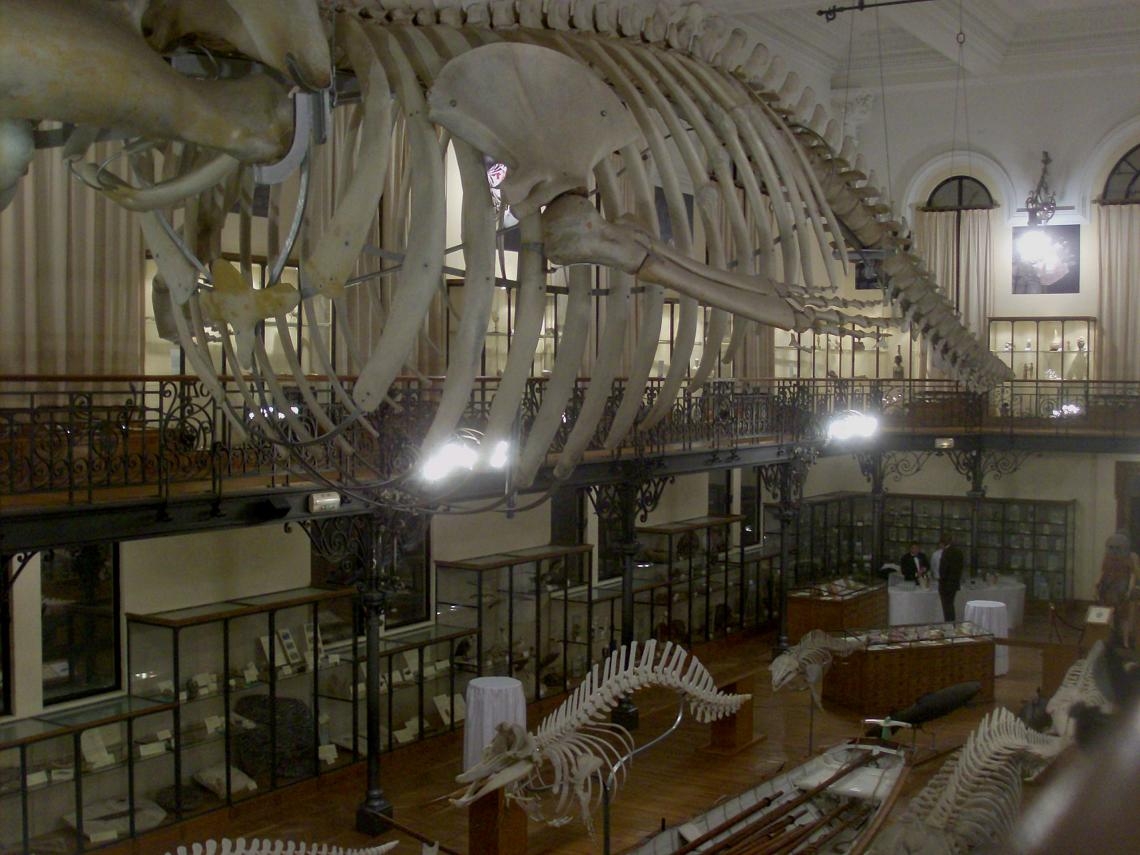 And after a long day visiting Monte Carlo, relax taking a walk near the harbor to get the chance to see some of the most luxurious yachts and building all over the world. With a only 2 euros ticket, the Bateau Bus, a water taxi, will take you around for some sight-seeing and looking at some fishers fishing in the sea. Then, you can spend your night in one of the luxurious and refined restaurants and bars, watching the sea and, who knows, even a celebrity!
Imagine high mountains, blue sky and shimmering lakes. When you visualize heaven - you're actually thinking of a place that does exist on this planet; this heaven on earth is called Interlaken.
Interlaken is a village that is located between Lake Thun and Lake Brienz.
This piece of magical beauty is one of the most famous tourist destinations in Switzerland. Words can't fully describe the charm that Interlaken has. Interlaken is one of those places that you have to visit in order to understand all the enthusiasm for it.
Interlaken isn't just a beauty, this natural wonder also offers a look on the life of the Swiss people during the last hundreds years.
You can observe the interesting architecture of the ancient huts that were built round the lakes. The years of their construction is displayed next to their roofs.
Besides that, there is an old church near the lake that looks fascinating.
There are many attractions in Interlaken, one of them is renting a pedal boat. The panoramic view of Interlaken is spectacular.
You can also go on a trek up the brilliant mountains that circuit the village.
Going out for a walk is also a very pleasurable way to spend your time in one of the most prettiest places ever.
Renting an apartment in Interlaken is the best way to enjoy this fantastic village, since the apartments in Interlaken are very comfortable and are cheaper than sleeping in the hotels of the village. Furthermore, Interlaken is the best place to relax in. There isn't a human being who can't feel calm after sitting next to a breathtaking view, deep lake and the sounds of the water.
Just like heaven is considered Inaccessible - Interlaken can be very expensive during the tourist months, but in September the prices go lower.
In conclusion, missing such a perfect place is terrible. If you haven't seen Interlaken than you don't know what beauty is!
France is one of the most diverse countries in all of Europe, from the stunning valleys in Dordogne, to the cool, calm peaks in the Alps, the cultural melting pot of Paris to the rugged Brittany coastline. Each and every French region has different architecture, different restaurants and a completely different landscape – you wouldn't be able to fit everything in in a whole year of visits. Learn more about travelling in France with these tips.
Try to Speak French5
Even if the waiters correct your pronunciation or answer your question in English, trying your hand at the language and making the effort to speak even a little bit of French will really open doors for you throughout your stay. Don't think that just because the French respond in English that you should just speak in English from the off – instead, make the effort and you'll see that it'll be massively appreciated.
Try Something New
France is the country of fabulous food, fabulous drink, fabulous walks, culture and countryside. Make the most of it by trying something new everyday. Never eaten steak tartar before? You're in France, so you might as well give it a go. If you've never done much walking, now is definitely the time to start. And if you've never gone on a river cruise? France is definitely the place to start – so take a look at these
great river cruises in France
for more inspiration.
Ask For Advice
Stuck for ideas on where to travel? Ask a local. They might have a favourite restaurant or wine bar to recommend, or they might know about an attraction or walk that you might not have heard of. Attractions like Les Gorges du Verdon, a stunning set of gorges that has widely been described as the European Grand Canyon, Jardin du Luxembourg, a lovely garden in the centre of Paris and Carnac, France's answer to Stonehenge, are not as well known as some of the most common French attractions like the Eiffel Tower – and so you might miss attractions such as these if you don't pipe up and ask for advice!
Don't Forget a Cover-Up
Although Southern France is warmer than Northern France, it's still a little bit cooler than some travellers expect, especially if you travel through the spring or autumn. Taking a cover-up in Northern France – and yes, a coat – is also important even through the summer. It can get cool throughout the evenings and so you want to be able to wrap up warm.
Do Things A Little Differently
Instead of just travelling by car, think about doing things a little bit differently by jumping on public transport. The tram and train system in France is second to none and it's absolutely the easiest way to get around. The buses are also brilliant, too. The one thing you need to steer clear of is the taxicab system – although it's efficient, it is very, very expensive.
Travelling through France is a wonderful opportunity for anyone holidaying in Europe and following the tips above should ensure that you have a fantastic stay in this beautiful country.