Latest Travel Reviews
Get the Best Hotel Rates for your Upcoming Vacation in 2018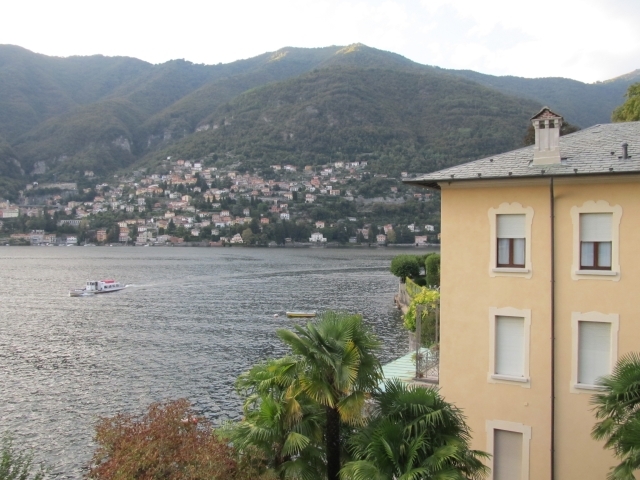 View from Hotel Vapore, Lake Como, Italy.


As the winter comes to an end and spring arrives everyone starts browsing through the web in search of some best travel destination where they can relax and spend some memorable time. It can be a ski trip or a gateway to enjoy and replenish the vitamin D level to cope up with the hectic days ahead.

There are a lot of hotel search sites online these days where you can find great deals and save a lot of money. The search is very simple and all you need to do is decide on your destination and make a search with the name. The result will show you a set of hotels in and around the area that are currently under promotion and offering deals. Once the result is on your hand the next step is to make a list with the rates that they are offering. Compare the offer price with the real rate and then check the amount of saving you will be making.


So How Do I Search For Hotels ?


Usually the site search engine crawls through a huge number of database and shows all the hotels available in the area. You can use the filter option to narrow and refine search. This will save time and help you decide the best in less time. When using filter you can define you requirement. For example if you are planning a honeymoon trip then search for honeymoon rates. You can also avail senior room rates or deals if accompanied by old person or planning a holiday for your parents.

The online hotel rate comparison sites also have tags which will help you find the best deal. This tagging function saves time because all you need to do is click on the specific tag, depending on your plan and you will get search specific result.


One Of The Best Sites To Start With


HotelsCombined is one of the renowned hotel meta-search engines. It was founded in the year 2005 and its headquarters is in Sydney. The website was designed to help users access and get the best rates. The result available through search is from all the top travel sites. The website has deals with many travel sites and chain of hotels and with just one click you can search and compare different hotel rates and select one perfect to make you trip comfortable and memorable. The site is available in 39 different language spread over more than 220 countries.

There are also many other websites which you can bookmark and use when searching for best hotels online.
Everyone wants to be comfortable either he is travelling through airlines frequently or infrequently. Sometimes, we pay too much to get all the amenities during long flight. When you will check the stats, you will be surprised to know only few of them are actually paying the real flight ticket amount. Some of them are paying the less amount and many of them are paying high amount. It would be great if all passengers could get special discount during ticket booking. Compare flights online can be taken as interesting game and now it is up to you how you would win this game. With a right search, all amenities can be enjoyed in economy class also.
There are multiple websites offering budget services where you can compare flights online. Now you don't have to restrict yourself to advertisements only. Make a good research, Compare flights and book the tickets for your favorite airlines in budget. Here are some tips that could help you in saving money during flight booking.
Don't forget to include the transportation charges from the airport as taxi has become so expensive these days. It would be great to share the taxi with other passengers to minimize the costs. These days many accommodation are providing free transportation services from airport and you have to focus on these facts when booking accommodation for you. Taking your own vehicle and parking it near the airport side is a wise decision if you are going for a small trip. We will advise you to make a good research on your part so that overall traveling charges can be reduced.
The next important suggestion is to book your flight as early as possible. If you are going to book your flight three or four months back then you will definitely get cheap flight booking. At the same time, you have ample of time to compare flights online. If you are a regular traveler, we don't have to explain variations in flight tickets. Now take the advantage of cheap seat by booking earlier. Sometimes, cost of the flight increases within same day or within few hours.
If you don't mind waiting then you can take advantage of stand by fares also to minimize your overall travelling cost. Choose the best day of week to travel if there is no emergency. Flight charges are maximum during peak week days and it drops down on Tuesday night and Wednesday morning. Compare flights for different days of the week and take some wise decision so that overall travelling cost can be minimized. Check out the prices for different airports. If some airport is near you then it does mean flights will be cheap there. Compare flights at travel agency's website or you can take help from supplier site. At the last step, don't ignore the hidden travel charges to get the right cost estimation.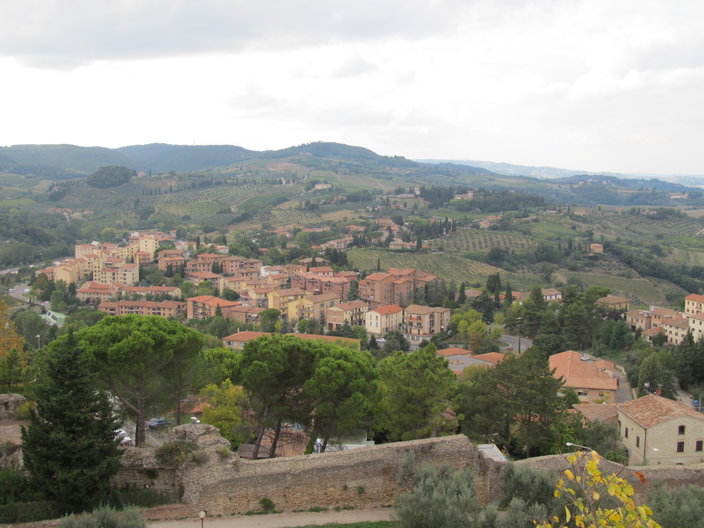 Magnificent View from the old city of San Gimignano Tuscany, Italy
Tuscany is the largest region in Italy and it covers nearly 9,000 square miles. The capital city of Florence and the surrounding countryside attracts 10 million visitors every year. If you are considering visiting Tuscany, here are a few interesting facts that you should know before your trip:
1. Tuscany Was Where the Italian Language Was Born
The official Italian language spoken today is based on the Tuscan dialect that dates back to the Renaissance period.
2. Pinocchio is From Tuscany
The original story about the little marionette who just wanted to be a "real boy" was written by Carlo Collodi, who was born in Florence in 1826. The story was later made into the famous Disney animated film in 1940. Did you know that Pinocchio means "Pine Eyes" in Italian?
3. Tuscany Has More UNESCO World Heritage Sites Than South Africa, Argentina or Australia.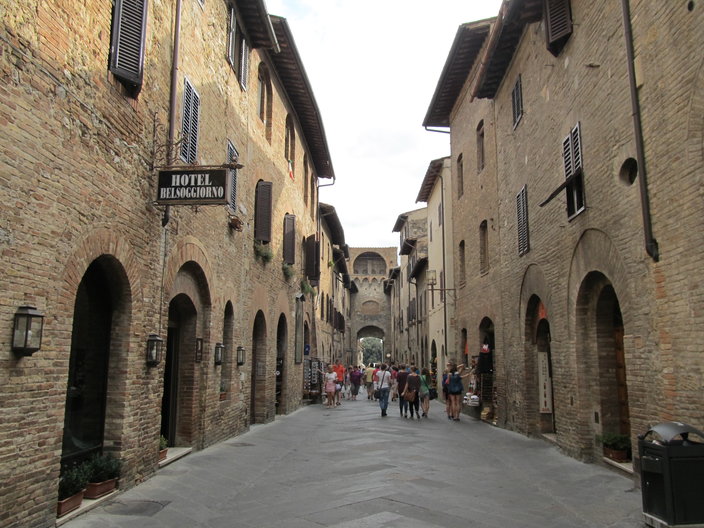 Heritage sites are everywhere in Tuscany Italy
There is plenty of culture here, from the historic centre of Florence to the Piazza del Duomo in Pisa. Even the rolling landscapes of the Val d'Orcia are considered a UNESCO Heritage Site, as they inspired many of the Renaissance painters.
4. The Leaning Tower of Pisa is Not the Only Leaning Tower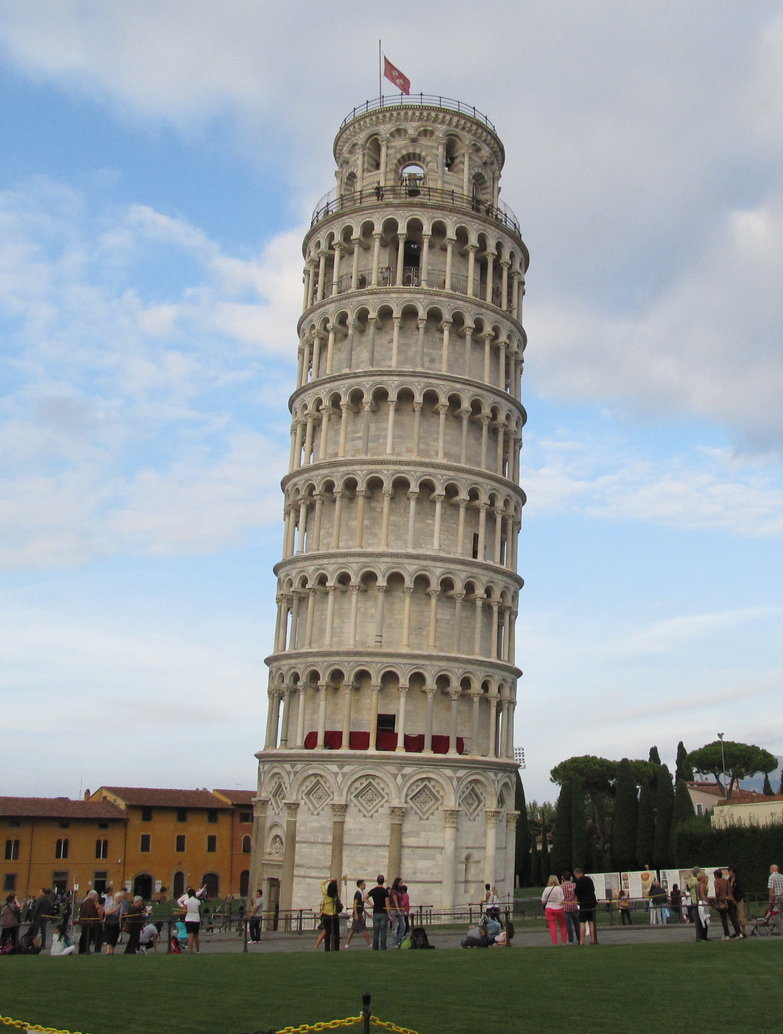 The famous Leaning Tower of Pisa, Italy is still leaning..
The Leaning Tower of Pisa leans because it was built on unstable marshland and it weighs almost 15,000 tonnes. However, there are other towers than lean in the area, including the bell towers at the church of St. Nicola and the church of St. Michele deiScalzi.
5. There is No Drinking Age in Italy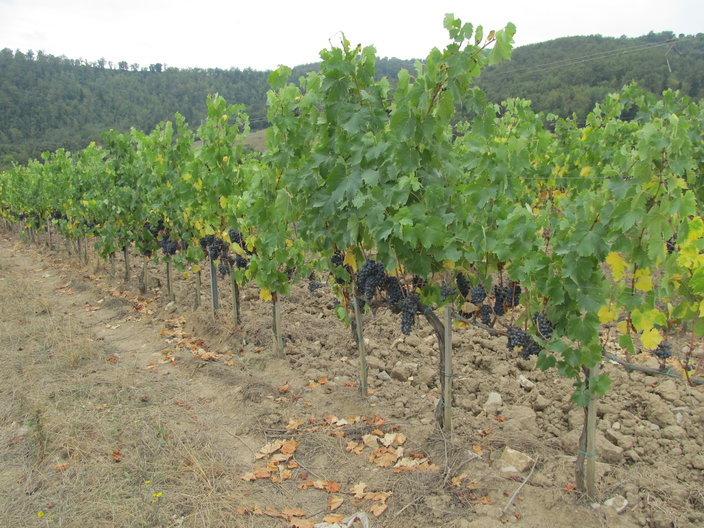 Vineyard in the Tuscan Hills near Siena
There is no legal drinking age in Italy and a young person of any age can legally consume alcohol. However, a person must be at least 16 years old to be served alcohol in a bar or a restaurant.
6. Tuscany is Known as a "Nation Within a Nation"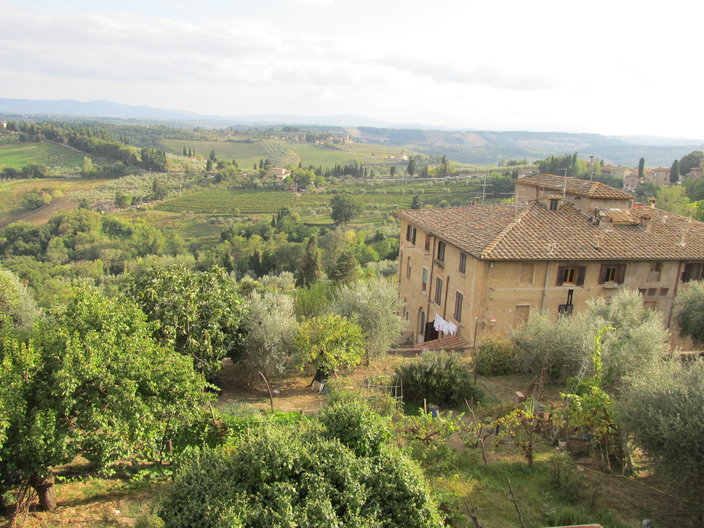 Classic Tuscan House
This is because of its unique linguistic and cultural identity – which is distinct from other regions in the rest of Italy.
7. Tuscany is Home to Some of the Most Precious Artwork in the World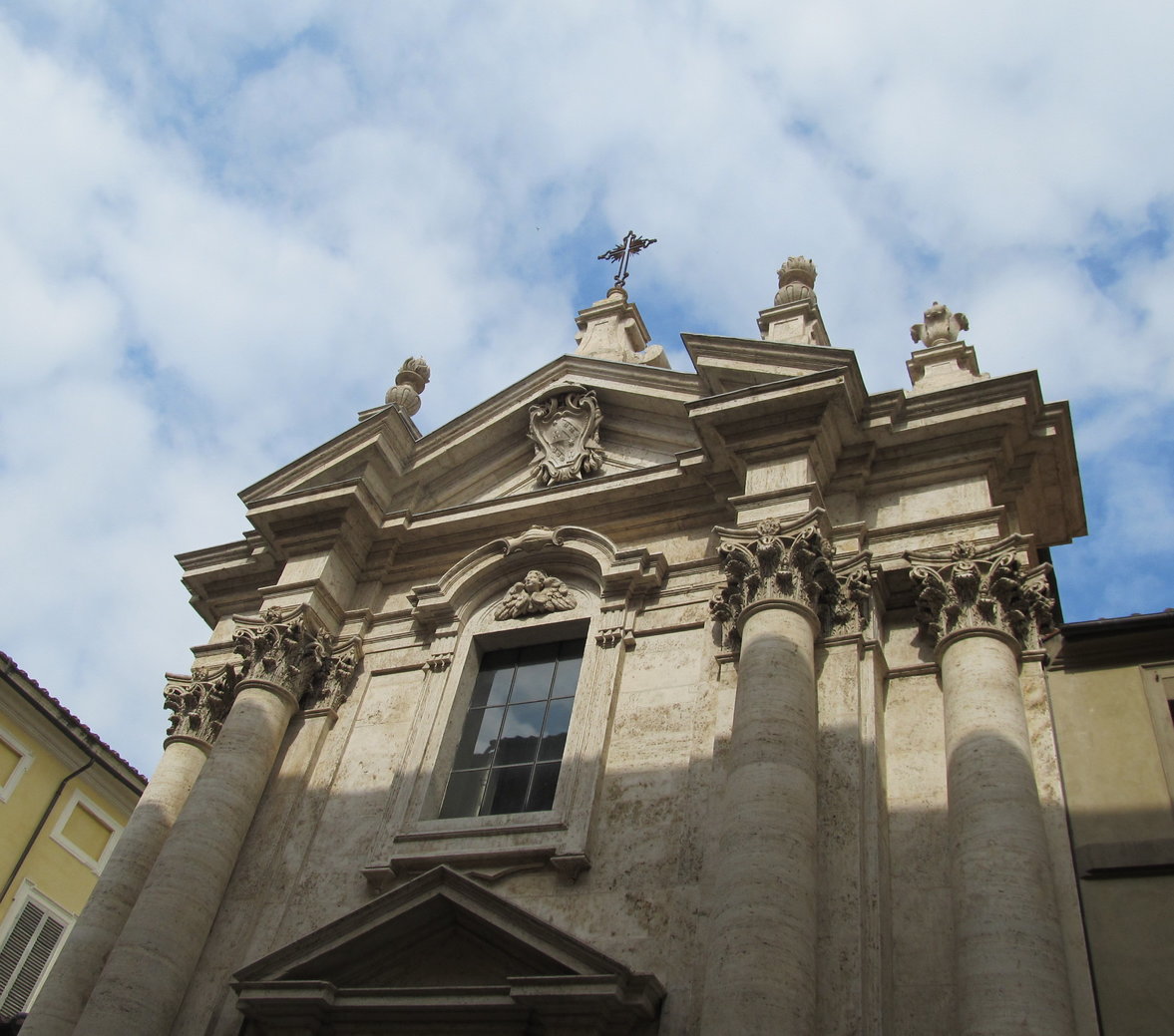 Tuscany has some of the greatest art work and historic buildings worldwide
Botticelli's famous painting "The Birth of Venus" is housed in the Uffizi Gallery and Michelangelo's David can be found in Florence. Also, you can find many amazing frescos, sculptures, paintings and much more in the churches and cathedrals around the region.
8. This Region Was The Birthplace of the Western Musical Tradition
In Florence in the mid-16th century, the Florentine Camerata (a group of poets, musicians and intellectuals) got together and started experimenting with putting ancient Greek myths to music on the stage. This was the origin of the very first operas, which lead to early classical forms such as the symphony.
9. Many British Tourists Come to the Chianti Wine Region that It Has the Nickname "Chiantishire"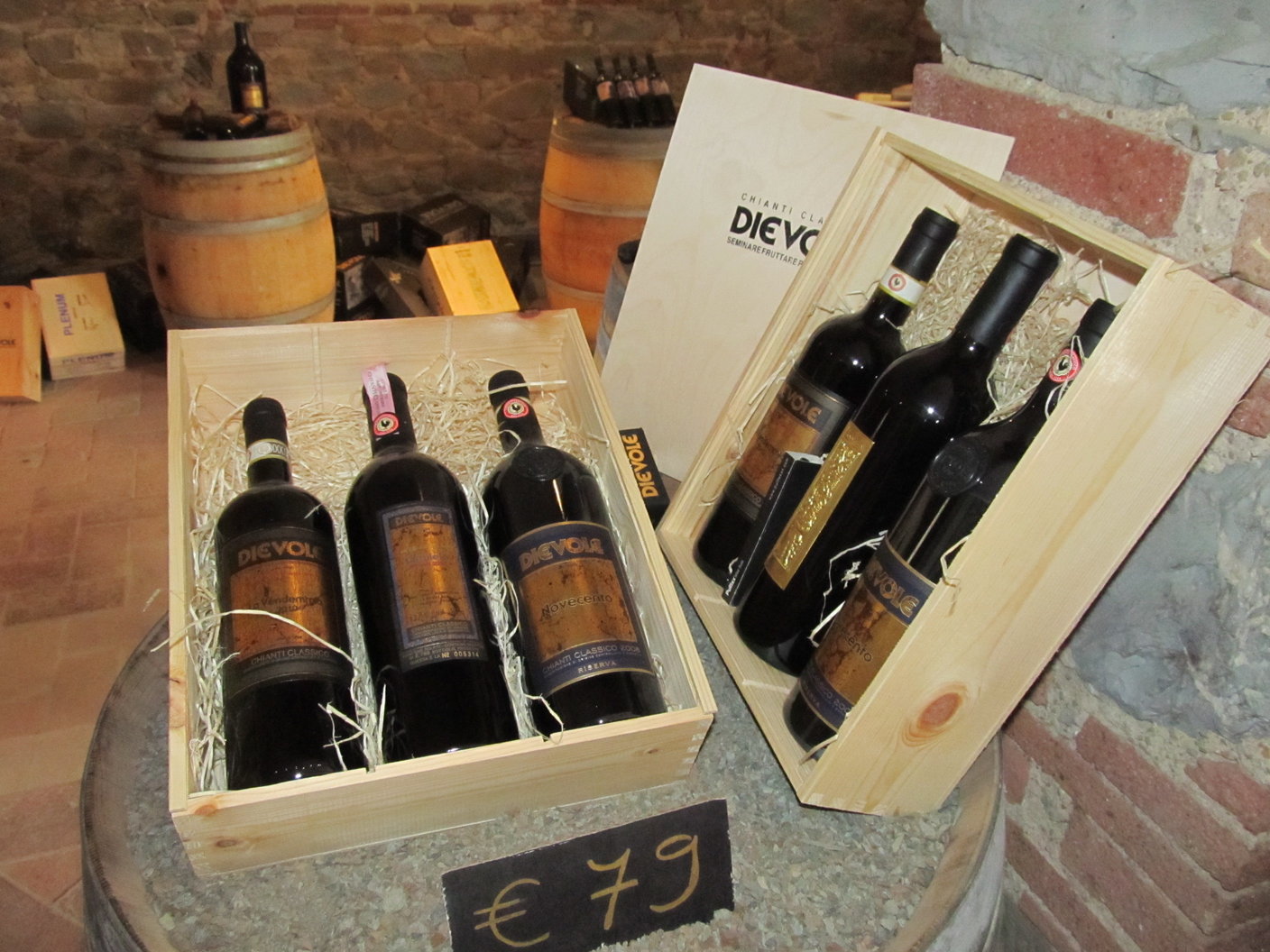 Awesome wine in Tuscany: Dievole Chianti Classico in Siena, Italy
Chianti is a well-known wine internationally and the region in Tuscany where it is produced is very popular with British tourists.
10. Many Celebrities Choose to Holiday or Live in Tuscany
Some of the famous people who own property in Tuscany include musician Sting, fashion designer Giorgio Armani, opera star Andrea Bocelli, actor Richard Gere and actor Antonio Banderas. These are just a few interesting facts about this beautiful region of Italy, so that you can be well informed when you are visiting Tuscany.
Finding a great hotel deal online can easily spell out the difference between a wonderful vacation and the average one. If you are able to find hotel deals online in your budget then you will definitely enjoy your stay in abroad. For this purpose, you have to make ample of research before travelling both online and offline. Sometimes, research ends up with disappointing hotel rooms. Websites like "travelguru" and "tripadvisor" can helps you a lot to find hotel deals. Don't forget to check the authentic hotel reviews and rating. Once you are finalized with particular hotel then check the main website of hotel for full details. Further, we will discuss some important facts to find hotel deals at a great price.
First of all, make some healthy research about the destination. Now figure out beautiful places that you wanted to visit there. Travel sites are excellent place to start your online search. Also check the restaurants and shops nearby or the places you can visit in the dark.
Now try to find hotel near to beautiful places that you have figured out already. You may be more flexible if you can walk or you can take public transport to visit different destinations. You can also hire full day taxi for this purpose. The hotel closest to beautiful places will be expensive but you don't have to spend much over transportation. Suppose, you are staying in Paris then you cannot waste two hours daily on travel. The best option is to find some hotel at central point in Paris.
Travel websites will help you to find hotel according to location. There you can customize your search according to different categories like budget, location, reviews etc. The travel website will display complete list of perfect hotels according to your requirement. Now you can easily compare the hotels according to price, location and their services. Try to book the best hotel at perfect location only.
Also make one fact clear in your mind that hotel rating is based on different criterion in different countries. However, rating does not reflect always how nice a hotel is. Check the services and facilities provided by any particular hotel. For example, a businessman cannot survive in a hotel without internet facility. It does not matter either a hotel is two star or three star, but services given by any hotel should be perfect. You can also confirm about the hotel facilities through email or phone. Don't assume that hotel must have all these facilities in advance. Usually, multilingual staff is appointed at big hotels so that you can communicate properly. In few hotels, breakfast facility is given complementary to make you happy.
Another best strategy is to make hotel booking in advance. For last minute booking, you have to pay extra definitely. With a good research, you may definitely find hotel deals at great prices.