Latest Travel Reviews
Europe is a very popular tourist destination and many people dream of traveling there at least once in their life. It's a fascinating place, because it allows you to experience so many different cultures and landscapes in one trip!
However, with so many diverse places in Europe to visit on your trip–how can you choose where you should go? Of course, there are too many amazing places in Europe to list in one article, but here are five of the coolest places in Europe to consider when you are planning your trip:
The Italian Riviera, Italy
You will be blown away by the beauty of this part of the world, with blue water and quaint villages with brightly colored houses and excellent Italian restaurants serving fresh and authentic food. There are meandering walking routes that connect the villages together, weaving along the coastline and offering scenic hikes through the nearby hills.
Dubrovnik, Croatia
This stunning walled city is nicknamed the "Pearl of the Adriatic" and the city itself is a UNESCO World Heritage Site. It is one of the most beautiful towns on the Mediterranean, with gorgeous churches, monasteries and fountains – all surrounded with blue water and bathed in sunshine. While you are there, you can walk along the tops of the city walls and admire the beautiful view.
Paris, France
Of course, no trip to Europe is complete without spending some time in Paris. This legendary city packs a lot of history and impressive architecture and if you are an art lover – it's absolute heaven. Paris boasts some of the best art galleries in the world, including the Musee d'Orsay, the Lourve and the Centre Pompidou.
Prague, Czech Republic
The historic gothic architecture of Prague will make you feel like you are walking through a fairytale – make sure that your camera is fully charged while walking through this beautiful European city! Prague is relatively affordable and you can enjoy cheap beers while listening to live music in one of the local pubs and cafes. Prague is a very vibrant city and there is always plenty of special events, festivals, theatrical productions, music and much more to enjoy.
The Black Forest, Germany
In the southwest corner of Germany you will find a wooded mountain range known as the Black Forest. This region has been part of legend and myth for many hundreds of years and it is known for its watchmaking, skiing and cuckoo clocks. It is a wonderful place to go hiking or mountain biking in the lovely black fir trees and tranquil lakes. The city Freiburg im Breisgau is a good place to base yourself during your travels in this region. It is known as the "Jewel of the Black Forest" and it is a laid back, attractive University city surrounded by vineyards and hiking trails.
These are just a few of the coolest places that you can visit in Europe during your travels. Do any of these destinations appeal to you for your next adventure?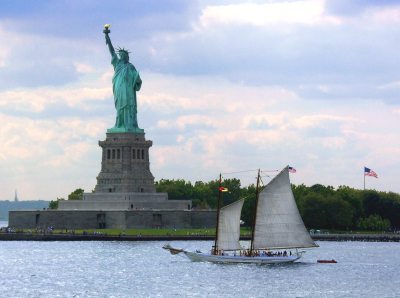 It's a great big world out there and there is a lot to explore – but what if you don't have a lot of money to spend on your travels. Is it possible to see the world, while still sticking to a small budget? Of course it is! You simply need to know how to stretch your travel savings further, so that you can see more while spending less. Here are some tips to keep in mind:
1. Eat Locally Whenever You Can
In many countries you will find that the simple street food vendors and basic restaurants where the locals eat are much cheaper than the tourist restaurants. Also, the food will be delicious and authentic.
2. Stay in Hostels
If you want to be able to travel the world on the cheap, make sure that you take advantage of hostels. They are much cheaper than hotels, so you will really cut down your accommodation budget. Also, hostels are very social places with common lounge areas where you can meet other travellers and make friends.
3. Cook Your Own Food in the Hostel Kitchen
Staying in a hostel with a kitchen is a huge advantage, because you will be able to buy food cheaply at the local marketplace and cook it yourself in the communal hostel kitchen- reducing the amount of expensive restaurant meals.
4. Find Free Things to Do
Every destination has a lot of fun free things to do, from museums with free entry to hiking trails to free walking tours. Find all of the free activities that you can and enjoy them!
5. Be Flexible with Your Flights
Sometimes if you are prepared to fly from another terminal or airport entirely, you can save yourself a lot of money. When you are doing a search for cheap airfare, you can try searching from other nearby airports to find out what the cheapest rate is.
6. Consider A Working Holiday
One great way to keep your budget travels going for longer is to go on a working holiday. There are many working holiday visas for other countries that allow you to live and work for 1-2 years in your destination. You can experience the local life while earning cash to fund your adventures.
7. Or Consider Working for Accommodation
Another option is to volunteer your time in exchange for food and accommodation. For example, the WWOOFing program (Willing Workers on Organic Farms) offers home stays on farms all over the world, where you will work a few hours per day in exchange for your room and board.
8. Try Couchsurfing
This is a worldwide hospitality network where people all over the world offer their couches or spare bedrooms to travellers – for free! Create a profile on the site, make friends and see if anyone in your destination would be willing to host you.
9. Travel Slower
The faster you travel, the more flights and buses you will need to take – which really adds up. Instead, spend more time getting to know each destination and you will save money.
10. Avoid Buying a Lot of Souvenirs
They are expensive, not always authentic and they take up a lot of room in your luggage. Choose one or two very special items, but otherwise save your money.
Keep these tips in mind and even though you have a small budget, you will still be able to follow your dreams of seeing the world!
Las Vegas is a beautiful place where you can spend some relaxed time exploring the beauty of the city on your vacation. There are many hotels in
Las Vegas
, so you will not have any problem in getting rooms but the variety might just confuse you. The best way is to do some research and see what kind of hotel exactly fits in your budget and taste.
You can browse through the web and know about the rates both during off and on season. Though there is no off season in Las Vegas but the city sees a rise in the number of tourists during vacation, New Year and Christmas. The rates of the hotel rooms are also high during this period when compared to the time when there is no holiday. The hotels provide good deals to their guests during that time. Here are some tips which will help you find the best hotel deals in Las Vegas:
1. First decide on the date you would like to visit. If you are planning a weekend trip then try to reach the place on a Thursday or Friday in order to save money. Then decide on the type of hotel you want, cheap, luxury, or moderate.
2. Browse through the website and see what kinds of deals are available. Some of the hotels provide discount on room rates. You might also come across package deals where in you can save money both on room rent and transportation like airfare. There are also all inclusive hotels in Las Vegas. The rates of these all inclusive hotels may seem to be on the higher side but when you sit and calculate the amount that you will be spending on food and the other amenities they provide will exactly help you know the saving percentage.
3. Summer is off season in Vegas and this is the time when the hotel rates are pretty low. You can avail this benefit while planning your holiday.
4. You can purchase gift certificate and use them to save on hotel rooms.
5. You can sign up through Smartervegas.com and opt for some promos where you can save money. The homepage of the site has some popular codes and promos but you can put specific date and customize your search result.
6. Most of the hotels in Las Vegas have their own website. You can visit some of the hotels own website for best hotel deals in Las Vegas.
7. You can also sign up with some websites for travel updates. Along with regular updates these websites send
travel deals with huge discounts
to make your holiday special and economical.
8. Mycheapvegas.com is another website where you can sign up and look for some very good hotel deals.
9. Patience is the key of getting good deals. Make sure to do extensive search and also ask some of your friends for suggestions, if they have visited Las Vegas earlier.
Munich is located at the river Isar and it is known as one of the most beautiful travel destination in Germany. The fine architecture reflecting the history and the culture of the place, seasonal festivity, and castles makes the place unique and a perfect one to relax and unwind. Munich can be visited anytime during the year. The place offers something special to its guests all round the year. If you are
planning your trip
to the place then you must browse through Munich travel guides available online. These guides will help plan your own trip and here are some tips on what you can search for in these guides.
1. If you are planning a short trip then through Munich travel guide you will get to know about the places that you must visit in your short visit, so that your trip becomes memorable. If the place is new then you might spend a whole day in an area not knowing that there is more attraction to visit nearby. You can find day wise planning like day 1 you can visit English Garden, Church of Our Lady, Bayerische Staatsoper Opera Hall, and Bier etc.
2. If you want to enjoy the place with your family then through these guide you can know about the spots where your kids can enjoy like castles, zoos, museums etc.
3. Munich guides are also perfect for travelers who run on a budget. Through these guides you will get a list of top tourist spots for free. Some of the free sightseeing places in Munich are English Garden, BMW Welt, Church of Our Lady, Christmas Market etc.
4. If you have visited the place before and looking for some offbeat activity this time then surely it will be of great help to you. Though the city is very small but an enjoyable bike tour or segway ride will make your visit special.
5. People who have planned a long holiday can try out a whole day trip available and explore the beauty of Bavarian Alps and forests.
Along with the name and the specialty of the tourists hotspots, you can also get other details like the time taken to roam around and explore a particular destination, if it has got some fee or its free for its visitors, what all can you do there etc. Once you have all the information, you can sort out the places you want to visit and then decide on your holiday duration.