Latest Travel Reviews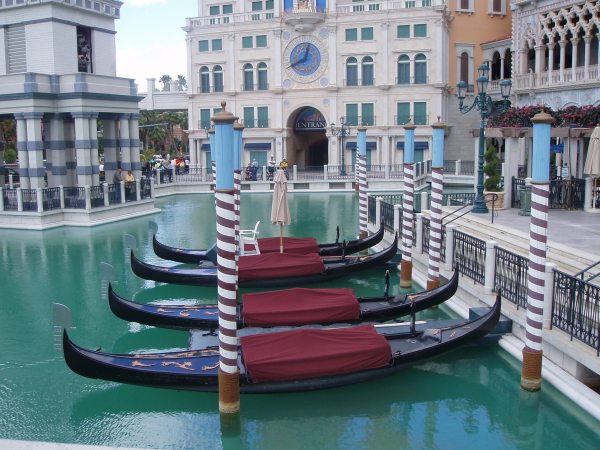 Las Vegas is a popular holiday destination and it is usually busy all year round. Though there is no off season here but maximum people plan their visit during New Year, school vacation, and other holidays. During Valentine's Day, Las Vegas is full of couples. The climate here is pleasant with dry and sunny day. Swimmers and sunbathers can plan their trip to the place from May to September and spring is the best time to just stroll around and explore the city or head towards the dessert to spend a wonderful evening.
If you are on a budget and looking for some great Las Vegas travel deals here are some tips to help you plan a cheap holiday in the Nevada Desert"
1. If you're planning to visit Vegas for the first time, try to book room in any of the casino hotels. However, if you're not very fussy about the room then you can look for other cheaper options. Usually the rates of the hotel are high during the weekends whereas the prices drop in the midweek. You can avail the benefit and plan your holiday in such a way that you reach Las Vegas during the weekdays.
2. You can surf through various websites, compare their offers and then select the best Las Vegas travel deals. You can also visit hotels personal website and check if it's cheaper to book with them directly. You can also signup for newsletters and travel updates. You might receive some great deals through email. Many hotels use social media to offer deals to travelers. Make sure to visit their social media pages.
3. You can also try the official Las Vegas tourism website for great deals. The tourism website has a section for special offers with all latest offers for travelers. You can sort the result as per your choice and budget.
4. Some websites provide package deals. These deals might cover hotel charges, travel charges or everything starting from food, hotel room, travel, to sightseeing. You can avail any of them that suit your holiday plan and budget.
5. Plan your holiday ahead of time and also try to be flexible in order to save money. Normally Las Vegas is crowded during holiday. While searching for deals make sure to check all the offers a few days before and after the day you would like to start your holiday.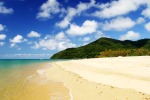 People love traveling for fun, adventure, to relax and also to know about a new place. Holiday needs a lot of planning and the task starts from fixing a destination. If you wish to enjoy a perfect tropical holiday with family and friends then
Cayman Island
is the best choice. Traveling also requires a budget plan so if you have a fixed budget then surely you will be looking for some deals wherein you can save money. There are many websites which will help you find the best travel deal along with cheap flights to Cayman Island. Here are some tips which will help you get a cheap fight reservation.
1. Make sure to browse through various websites in the web world in order to crack the cheapest deal. Most of the airline owners have their own website which helps them get in touch with potential customers. When you browse, make sure to reach out to those websites that are unbiased. Instead of just searching for cheapest airline ticket through search engine that are renowned and advertised you can take a look at the small ones too for good deals.
2. Indirect flights are normally cheaper, so instead for searching a direct flight to the destination you can check the flight rates to nearby airport. You can check the rates of flights to Cayman Island from different airports in the US. This will also help you
get cheap flights
to Cayman Island. Some of the popular domestic routes that you may check while browsing are from Chicago, San Francisco, Houston, Las Vegas, Newark, Denver, Los Angeles, New York, Atlanta, and Miami to George Town.
3. Once you are done browsing and comparing the prices through popular search engines make sure to visit some airlines individual website for discounts and coupons. Many airline companies offer deals in order to advertise their company and thus you can take advantage of the same. Some popular airlines to Cayman Island are Continental Airlines, British Airways, American Airlines, Cayman Airways, Delta Air Lines, United Airlines, Air Canada, US Airways, and WestJet.
4. You can also sign-up for travel alerts through various websites. These alerts are mostly sent through e-mail or on phone. The unwanted message that you receive as travel alerts might disturb you but the ones that are worth will save hundreds of dollars when planning your holiday.
5. You can follow the social media page of some popular airline companies and know about cheap flights to Cayman Island. Normally people follow celebrities and other renowned people. Following an airline company might seem funny and silly to you but you will be surely benefited by special offers that they provide on these kinds of social platforms.
6. Breaking journey might also help you save a lot of money on airline reservation. Instead of taking a direct flight to Cayman Island you can look for some indirect flight deals.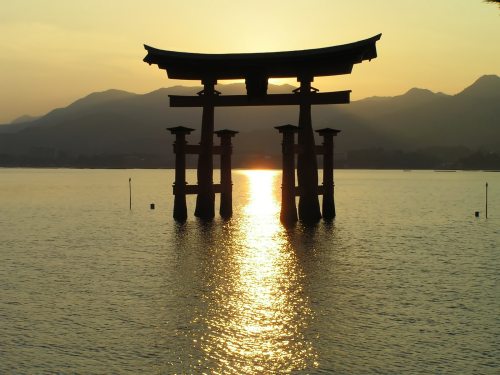 Bangkok is flocked by tourists from every corner of the world and as a tourist destination it is as famous as London or Paris. You will not take long to realize the reason behind such popularity once you land in Bangkok. This city is packed with extremes. The gleaming temples, luxury malls, sea market or the exotic night life never stop to amaze you.
There are so many
places to see in Bangkok Thailand
, that it is hard to decide from where you will begin. If you have interest to explore the history of the land, it is best to commence your Bangkok journey with a visit to the famous ruins of Ayuthaya. It was once the political and commerce capital of the Thailand for nearly 400 years. The ruined state still bears the testimony of the glory and prosperity. The architectural remains reflect the influence of French, Spanish, Portuguese, Dutch and Persian culture. Usually the visitors take a cruise tour to Ayuthaya. You may check the Summer palace along the way.
Your tour to Bangkok will remain incomplete without a visit to the spectacular and dazzling Grand Palace. The architectural brilliance and the intricate craftsmanship leave the tourists completely astonished. Within the palace area there are several other impressive buildings. Even the famous temple of Emerald Buddha is inside the Grand Palace. The Buddha image is cut out from a single Jade stone and undoubtedly a wonder of the world. However, tourists are not allowed in front of the emerald Buddha shrine. Only the king is allowed to go before the image and change the cloak in each season. Changing robes is a very important ritual that occurs during three times in year- summer, winter and rainy and is supposed to bring good fortune to the country.
Another famous Buddhist temple in town is the Wat Traimit. You will spot the most amazing 3 meter tall golden Buddha in this temple located at the end of Chinatown. It is the world's largest seated gold Buddha. Wat Pho is another remarkable landmark in Bangkok where you will be able to see the giant reclining Buddha. The temple is behind the Emerald Buddha temple. The place Wat Pho is also famous for Thai massage. It is considered as the leading massage school in Thailand.
There are countless floating markets throughout Thailand. I visited the Damnoen Saduak in south west Bangkok. I have seen such a floating market for the first time and was surprised by the sight. Merchants clad in colorful dresses sail through the congested canals with canoes laden with fresh vegetables and fruits. I went out early in the morning and this is the best time to experience the buzzing market.
There are many other
exotic spots in Bangkok
. It will be hard to finish all of them in a single visit. Numerous temples, markets and malls adorn the city. Whether so renowned or not, each of them wait with a surprise for the tourists. Staying in Bangkok will not be a problem. It will not be of much problem to manage Bangkok cheap hotel if you reserve much prior to the travel date.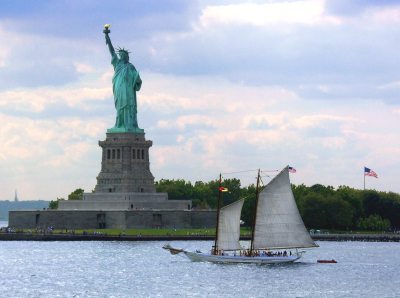 When you are taking a
trip to New York City
, without any doubt you will like to see the Empire State Building, Rockefeller Center or the United Nations. These are only few names that are present in the Manhattan area of the New York City. The list is endless.
I started my Manhattan journey with a visit to the Empire State Building. The 1,454 foot tall building has an observatory deck from where you can have a spell bound view of the New York skyline. There is a glass enclosed observatory at the 86th floor and an open air one at the 102nd floor. I reached the 102nd floor observatory at dusk and witness how the daylight give way to the thousands of glowing neon that bear the emblem of never sleeping city. It was an amazing view that I hardly can phrase. The 103rd level was once used as the docking station for the airships.
Another area that I have planned to visit during night is the Times Square. This glitzy area is always crowded with people. Shopping malls, some of the best stores and the theaters all flocked in and around the Times Square.
My next stop was Metropolitan Museum of Art. It is one of the rare spots in the city where you can spend an entire day and can see only a fraction of it. In this iconic museum you will find 17 curatorial collections that span over different eras and cultural standpoints.
Museum of Modern Art
is also a place where you can get lost in their permanent exhibits for the entire day. The Museum houses the priceless pieces of the renowned artists. Equally alluring are the attached cinema, sculpture garden and the high-end restaurant.
The 25 acre green space of the Battery Park was also there in my Manhattan Travel. Basically, I was there in the park to catch a ferry to the famous Liberty Island. The name of the park originates from the battery cannons that it once had. The beautiful view of the waterfront from the park surprises the visitors.
The 843 acre plot of the Central Park was another draw of the Manhattan. The picturesque vistas lined with skyscrapers can be visited any time of the year. It has something interesting in-stored for you in every season.
Whatever be your interest there is no one, who has left the American Museum of Natural history without being awestruck. The museum collections help you to develop an understanding of human origin or origin of different species.
The Manhattan area is full of remarkable buildings, renowned libraries, world famous streets and museums. The attractions seem to be never ending. However, it is hard to get a
midtown Manhattan Hotel
. Lucky few have the opportunity to stay in the place. Most of the tourists stay at a close proximity from Manhattan and commute to the area. If you have plans to stay in the area it is best to reserve your accommodation much prior to the travel date.