Latest Travel Reviews
Gran Canaria is a popular holiday island, one of the sun-baked Spanish Canary Islands located just off the west coast of Africa. Its location means the cluster of islands offer a temperate year-round climate, which sizzles during the summertime with temperatures regularly reaching the late 20s and 30s. The spring and winter months are generally milder - offering pleasant t-shirt weather that's often better suited to families or older travellers.
If you've got a holiday to Gran Canaria on the cards, you can find out more about any of these resorts through the major tour operators like Thomas Cook - take a look at their Gran Canaria pages. In the meantime, check out our take on the top three holiday resorts here:
Maspalomas
Maspalomas is a large, popular resort based on the south coast. It's packed with great restaurants, cafes, shops and bars, and it offers plenty of buzz with stacks of local amenities. There's a nearby water park - Aqua Land - and it's also home to the famous sand dunes, a vast desert-style landscape and protected nature reserve. It also has a gorgeous and well-equipped Blue Flag beach with sunbeds, parasols and showers.
Puerto Mogan
If you want a laid-back holiday to Gran Canaria, Puerto Mogan is a great spot. Located on the west coast, it's a small pretty town with steep rocky cliffs that tumble down to a sheltered bay, a lovely marina and plenty of charm in the form of quaint whitewashed buildings and beautiful floral displays simply bursting with colour. It's a small resort with bags of character and it's perfect for laid-back escapes in typical Canarian surroundings.
Playa del Ingles
There's no two ways about it. Playa del Ingles is party mad - and it's not afraid to show it. If your holiday to Gran Canaria is all about clubbing 'til the early hours, this is the place to be. Bring your dancing shoes and prepare for a blistering night out in its bars, pubs, karaoke joints and nightclubs. This is prime 18-30s territory so if you like your nights out large and full of life, Playa del Ingles is happy to oblige!
Casinos can be found all over the world but their size, game offerings and themes can vary significantly. Many travelers will select travel destinations based on certain casinos they wish to visit. Some of the world's casinos are rather unique and offer ideal places to visit, one example of this can be found in Macau. This administrative region of China is actually the hottest place on earth for gambling; in fact, in recent years, their gambling revenue has surpassed that of Las Vegas.
Hands down the Venetian Macau would be one of the world's more unique casinos. When it was built, after its Vegas counterpart, the Venetian Macau was definitely built on a much grander scale. Since it first opened over seven years ago, it is the largest casino in the world with about 600,000 square feet of gambling space and the casino offers gamblers over 800 gaming tables and more than 3,000 slot machines. Along with the gambling, guests here can enjoy some of the features of Venice while in Macau and among these are the gondola rides through the canals that were built on the premises.
Las Vegas offers a unique casino that pays homage to the classic Jimmy Buffet tune, "Margaritaville". The casino was first opened almost three years ago and upon opening, the accompanying resort mixed up the world's largest margarita using approximately 2500 gallons of tequila. Casino games here include many popular offerings so players can easily brush up on their skills prior to playing here. Along the French Riviera, the Monte Carlo Casino is one of the world's best casinos. Located in the playground of the rich, only foreigners may gamble here. The casino offers a classic example of Renaissance architecture and games here include a blend of European and American style casino games such as: blackjack, roulette, poker, and punto banco.
Want to spend a fun-filled and exotic vacation? Then Spain is the destination for you. The country is known for its historical architecture, great food and alluring tourist spots. If money is not a problem, then one can find the best hotels to stay in and some quite good restaurants to dine in too. A number of thrilling and exciting activities are also organized. Travel in Spain will turn out to be a quite memorable one for you as you can watch some ancient museums and palaces and visit some famous hot spots.
Hotel Neri, La Casa Del Rector and Palacio Guendulain are a few examples of 4-star hotels in Spain where you can accommodate yourself. These hotels have special suites available for couples and rooms for families too. All rooms are fitted with LED TVs and one would not like to get out of the designer bathroom. Spa and Jacuzzi facilities are also available. Palacio Ca Sa Galesa is a 5-star hotel that is decorated with garden all round and a swimming pool for guests. It also provides bicycles to visitors free of cost.
Spain is not complete without gorging on the Spanish and continental dishes. If you really want to have some authentic Spanish food then Restaurante Momo is the best choice. It serves a three-course meal at quite reasonable rates and the ambience is cozy and homely. El Grillo Azul is a hit amongst the vegetarians since it serves some creative and delicious vegetarian dishes. Ingredients may include healthy food items like tofu, mushroom, green leafy vegetables, etc.
If you are seeking for some adventure, you can indulge in some local activities too like kite-surfing at Tarifa Max. All you have to know is how to swim. One can also go for a sail on a Panoramic Mallorca Boat trip which is a 4 hour trip and is very relaxing. You can enjoy the spell-bounding view of Menorca Island at Formentor Beach. Travel in and around Spain becomes much more amusing when you visit the well-known ancient palace in Seville, the architecture of which is based on Arabic style. One should also try visiting Ronda city that stands on the river Tajo and can only be accessed via a bridge.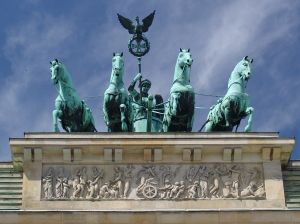 Berlin is a historical place teemed with plenty of museums, historic mansions, beautiful temples and art galleries. Berlin is a place where you can enjoy high class life style with your partner and kids. The place has plethora of destinations to explore and enjoy. If you are planning to visit any European country then visit Berlin for exotic holiday experience. Berlin is a city of fashion, art and entertainment. You can find almost everything at this lovely place.
The year 2013 has been started, plan this beautiful year at some vibrant place and visit Berlin. The nigh life at German city is truly exotic. German city is a chain of exotic clubs, pubs and dance bars. If you are a party lover then Berlin is ideal choice for every individual. Berlin City is a perfect blend of old and new culture. There are plenty of vibrant venues where you can enjoy party with your friends. Night life cannot be taken as sole factor to visit Berlin but there are abundance of tourist attractions and plenty of other things to do.
You are advised to visit Berlin in May so that you can attend the biggest festive season in Germany. There is one theatre event that is especially organized n May for visitors. During this month, several visitors are invited across the globe to attend the festival. The highlights of theater event are opera dance, live performances by local and international theatre companies and several other things. Another biggest event in May is dance festival when you can enjoy different dance shows with your partner or kids.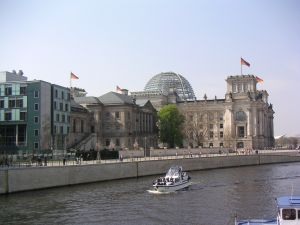 The other option is to visit Berlin in August to enjoy Annual beer festival with your friends or partner. Here more than 200 beer companies are representing their beer brand. If you love alcohol then this festival will work amazing for you. Here you can watch up to 1500 verities of beer from 75 countries. Of course, this is a favorite even for all beer lovers in Germany. At the same time, you can also find wide range of fruit beers at the festival.
Further, you can visit Berlin in November to enjoy Jazz festival where multiple Jazz shows are organized for the visitors. There is music exhibition and music shows also to make the event more happening. If you are interested to watch some breathtaking architecture then you are advised to visit Berlin in December. There are several modern and traditional architectural exhibits for attracting visitors. Also spend some time in exploring building and hotels of Berlin. There are historic monuments that will explain the history of Berlin. You will surely like historic part of Berlin if you are an art lover. The best thing about Berlin is that it is not so expensive city and easy to afford even by average visitors.