Latest Travel Reviews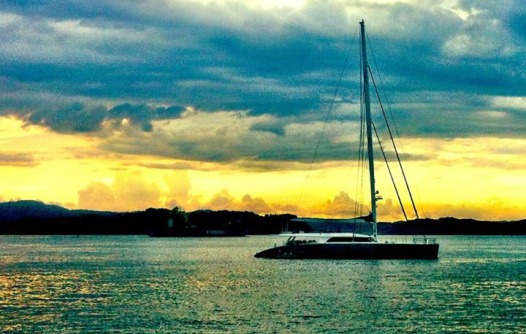 There is a saying, "the far you go with your dear ones, nearer you come to them". Yes, whenever we plan a trip and escape from our busy schedule with our special ones, we get to know them and understand them better. However, many times it becomes tough for us to plan a trip as we are not left with much money at the end of the month. Even if we manage with finances, most of the amount is eaten up by the hotel budget in our travel plan.
Hotel fares appear as the biggest obstacle in our travel plan. To deal with this problem we offer you some tips which can help you to overcome this issue and have a great time when you are traveling.
1. Always be flexible
Never be rigid in your travel plans, flexibility in the plan will help you to get cheapest rate around. Try planning your holiday on weekdays rather that planning them on weekends. Hotel on weekdays have comparatively lower rates. Also don't stick with a particular hotel instead and go for hotels which are less in demand.
2. Hotel rewards programs
Signing up for this kind of programs give you access to promotions and discount codes. Along with this you also gain points for free stay. One more way is to sign up for hotel credit card offer, there are chains that offer you promotions for free stay at hotel and also bonus points are offered while signing up for a credit card.
3. Joining auto club
There are different kinds of clubs which offer discounts for travel; one among them is auto club. In various travel ingredients hotel stay is also one. A membership card of this club can give you discounts on your stay at hotel.
4. Obtain a hotel coupon
Hotel coupon codes are available online; there are websites which offer codes through different sources. Sometimes entertainment books also contain hotel coupons which will be a great deal for your travel plan.
5. Hotels listed on discount websites
Hit the internet and search for good hotel deals on discount websites. There are many websites where you may get discounts for hotel, e.g. TravelZoo, Priceline, Orbitz etc. However, before finalizing anything it is always better to go through the terms and conditions. It is very important to read the cancellation policy. Do compare the pricing between online booking and direct booking.
These were 5 tips which will help you to cut down the amount which will be spent on the hotel and thus you will save more for other entertainment factors while traveling. There are also other tricks to chop down your budget for hotel stay; for example you can plan your trip during off season and also on weekdays. The rates of hotels are quite low during off season.
In nutshell, with
cheap hotel rate
you will have a great time on your holidays as you will be left with good amount of money for other entertainment factors.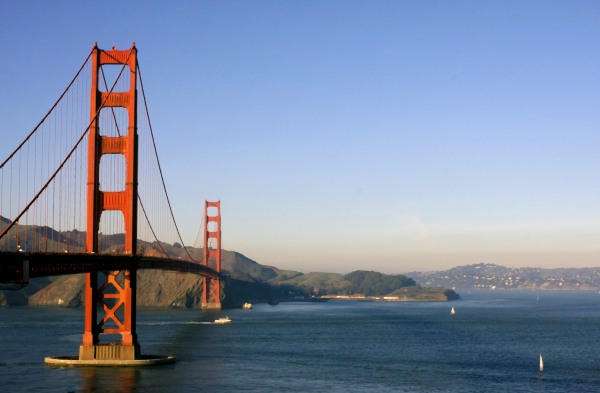 So you are dreaming about going on an amazing travel adventure, but you are not quite sure where you should go? There are so many amazing places around the world where you could go exploring, so how do you narrow down your choices? Here are 8 ways that you can choose the
best travel destination
for your next trip:
1. Consider Your Trip Duration
If you only have a couple of weeks to travel, consider staying close to home as an overseas flight won't seem worth it for such a short trip. However, if you have at least a month or more, you might want to go further and visit another continent.
2. Keep your Budget in Mind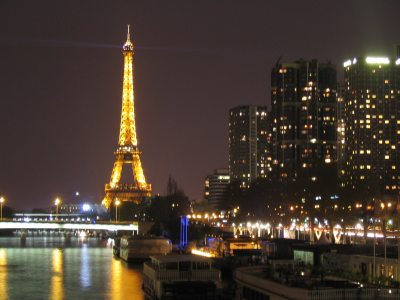 A skiing holiday at a resort in Switzerland is going to be considerably more expensive than a trip spent in budget hostels in Eastern Europe. Of course, you can make expensive destinations more affordable by choosing budget options for food and accommodation, but for the same price you could do a lot more in a cheaper country. Consider how much you have to spend on your holiday and choose an appropriate destination.
3. Ask Other Travellers
If you know another traveller who has similar likes and interests to you, you might want to ask them for a recommendation of somewhere that they really loved. They can also offer you some helpful tips.
4. Think About Your Interests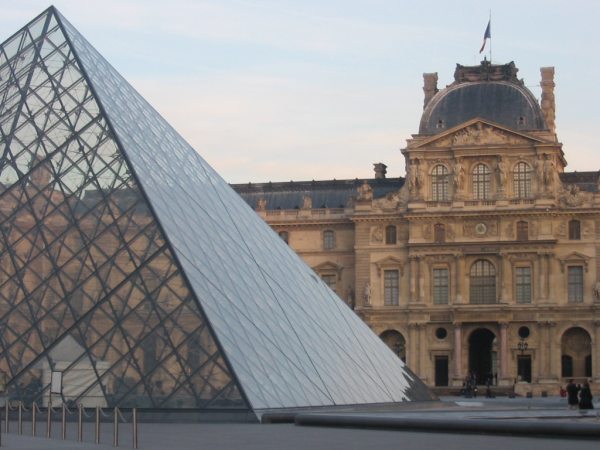 If you love nature, consider visiting the jungles of Borneo to see the orang-utans. If you love art, take a trip to Paris for the amazing galleries. Plan a trip that fits your hobbies and interests.
5. Follow Your Travel Dreams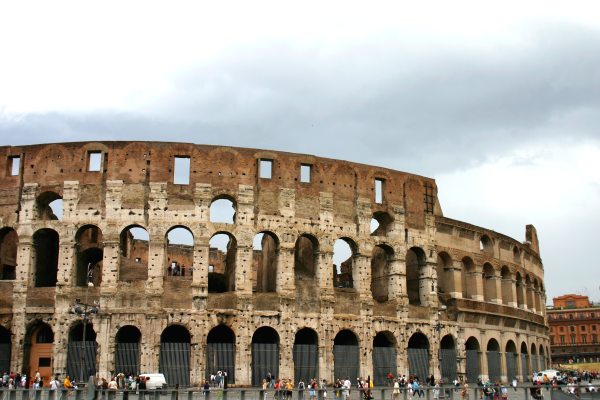 Perhaps you have dreamed about the
Italian countryside
ever since you saw "Under the Tuscan Sun", or you have always thought it would be amazing to hike to Machu Picchu in Peru. If you have a travel dream or "bucket list item", don't wait – make it come true!
6. Visit Your Friends or Family
If you have a friend who is studying abroad in the Netherlands or family in New Zealand, why not pay them a visit? Visiting a friend or a relative means that you will have a place to stay in your destination and a local who can show you around.
7. Learning a New Language
Another way to choose a destination for a longer trip is to think about what language you want to learn. Perhaps you can study Spanish in Santiago, Chile or learn German in Berlin – being immersed in the culture for a few months will really help you learn faster.
8. Consider the Climate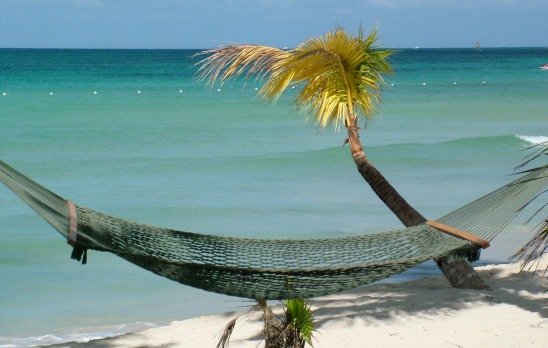 Of course, sometimes your motivation for going on a trip is to simply relax in the sunshine. Take a look at the weather forecast online so that you can choose a destination that will be warm and beautiful during your trip.
These are just a few of the factors that you can consider when you are planning your trip, so that you can choose the best travel destination for you.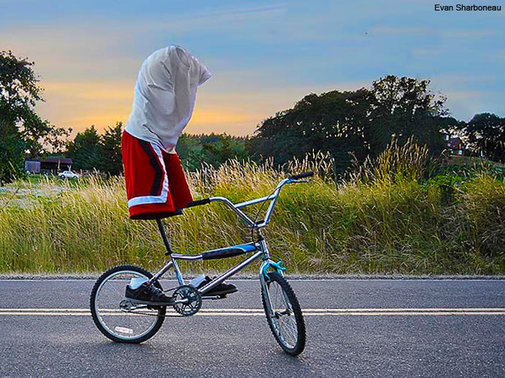 If you want to get a little bit creative with your travel photography and take the interesting shots that no one else is taking, here are some great ideas for
photography trick shotst
:
1. Get rid of tourists in your shot by setting up the camera on a tripod and taking a photo every 10 seconds. Then, open up all of the images in Photoshop and click File>Scripts and then Statistics. Choose median and select all of the images. Photoshop will find the different elements in all of the photos and will remove it, erasing all of the tourists from your image.
2. Take a burst of photos in quick succession instead of just one. You will be able to capture subtle variations in facial expressions or the way that clouds move across a landscape.
3. If you are in a large, featureless landscape such as a beach, a field or a desert – try experimenting with perspective photography. You can make it look like your travel partner is only 5 inches tall and they are standing in your hand, just by having them stand further away and lining up the shot correctly.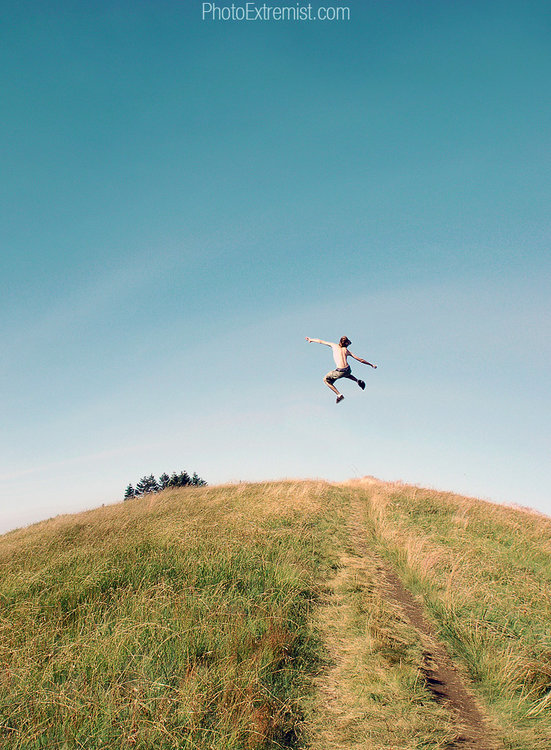 4. Attempt the tilt-shift miniature technique, which will make everything look like tiny replicas or dioramas. You can do this in editing after the fact, or use a perspective control lens – keeping the main subject in focus while the background becomes blurred.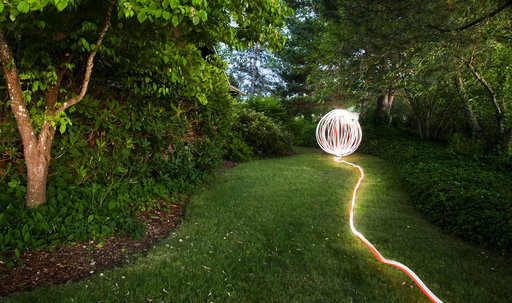 5. Another trick is long exposure photography. Try setting up a tripod and taking a long exposure shot, capturing movement, rushing water, light trails or other ephemeral elements in a unique way.
6. Turn the camera on its side to
create illusion photos
– such as making it look like you are climbing a sheer rock face while you are really just lying on flat rock.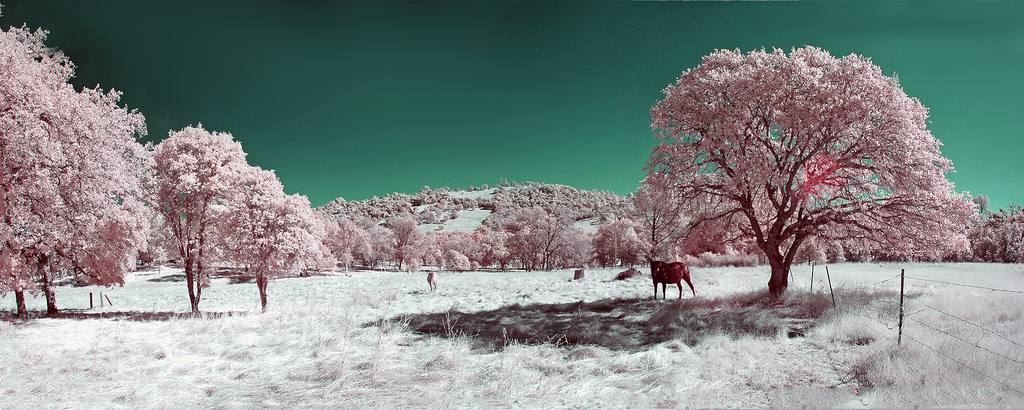 7. Also, try turning the camera at an interesting angle to add a different perspective on the image.
8. Use reflections, such as in water or glass, to add more interest to your photos. Play around with different angles and lighting.
9. If you have a camera flash that is detached from the camera itself, try bouncing it off a light coloured ceiling. This will soften the light and spread it out over a larger area.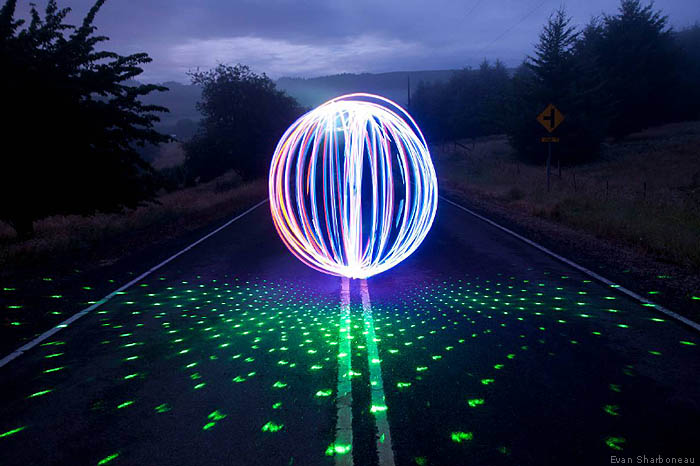 10. Try arranging your own still life that reflects your location, such as tropical fruit on the balcony of your hotel. Let the items you choose tell a story.
11. To improve your sunset photos, add the silhouette of something characteristic of your location – such as a palm tree or the domes of a mosque.
12. While exploring a beautiful city with old fashioned architecture, try using a statue as the focus in the foreground of the image with the main building subject in the background. This makes for more dynamic architecture shots.
These are just a few fun ideas to try when you are taking photos during your travels. If you too would like to learn how to create these awesome pics (like this Banana Pic below, which was NOT made via Photoshop), i highly recommend Evan Sharboneau guide. All the pictures you see here were made by him, and his
Step by Step Tutorial is definitely Worth Checking Out
.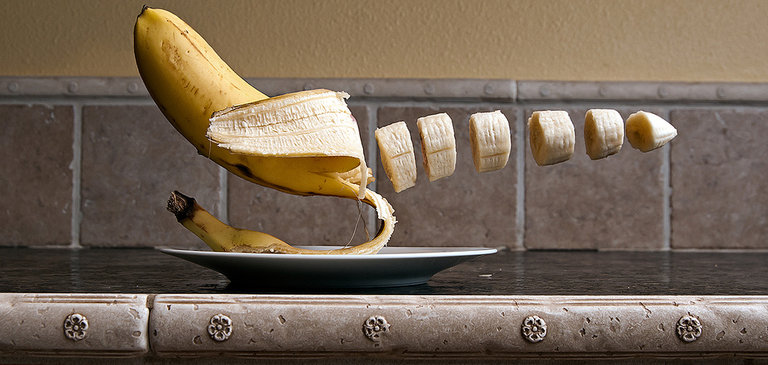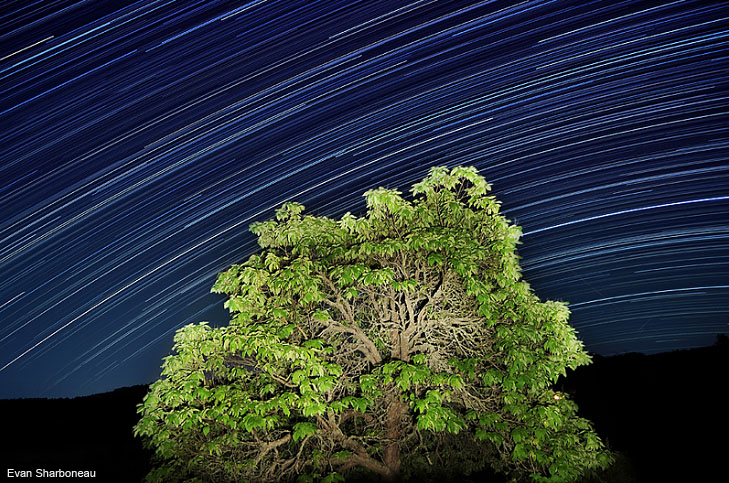 When you are travelling to some of the most amazing places in the world, you will want to capture their unique beauty on film. In order to bring back great photos from your travels, there are a few helpful tips that you should know.
1. Get Up as Early As Possible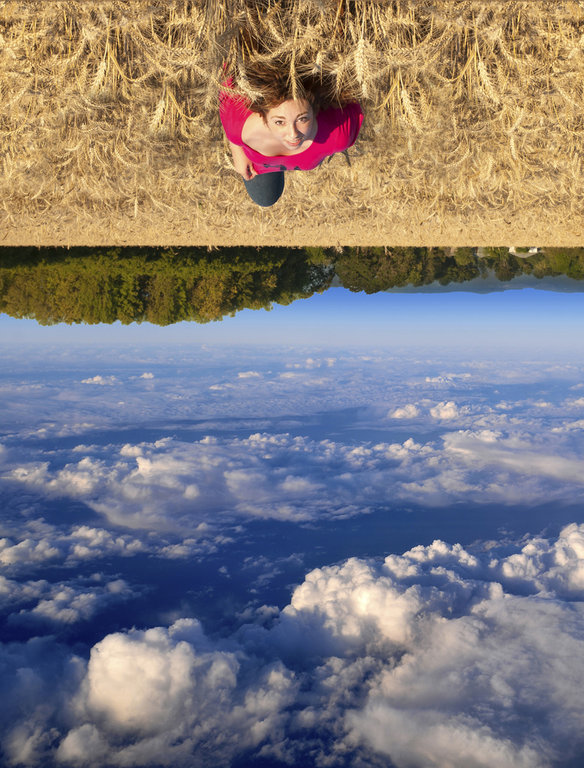 Taking photos in the early morning means that the tourist attractions and famous monuments will be less crowded, so you won't have lots of people in the way of your shot. Also, the light is often the most beautiful and photogenic in the morning.
2. Travel Slowly
Take the time to really get to know the rhythm of the place you are visiting and stay for a while. You will start to notice things that you wouldn't otherwise see.
3. Research Your Location Before You Go
Learn about the culture and the landscape and find out what images other photographers have already captured. It will help you to see what stereotypes you might avoid and also give you new ideas.
4. Respect the Local Customs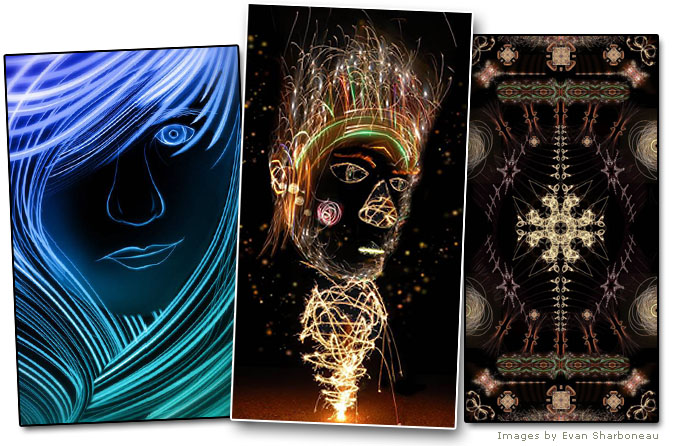 Always find out about the local traditions and customs of the destination before you visit, so that you don't accidently offend people when taking photos. For example, some indigenous cultures believe that taking a photo of someone will steal their soul, so you could be committing great offense by taking a casual shot. It is always polite to ask someone before taking their photo.
5. Don't be Afraid to Get Lost
Take the time to wander around a city aimlessly and see what you can discover. You might just find yourself in the midst of something amazing, like a local market, a street parade or a peaceful quiet hidden park.
6. Don't Spend the Whole Trip Looking Through the Camera Lens
Put the camera down for a while and just observe the scene around you. You will feel more in the moment and it will refresh your perspective.
7. Look for Scenes that Tell a Story
Be observant and look to capture interesting interactions, such as the dog chasing birds in the village square, or the grandmother purchasing fresh lemons at the market stall. These pictures are more interesting than static shots of buildings and streets, because they tell a story.
8. Learn As Much About Your Camera as You Can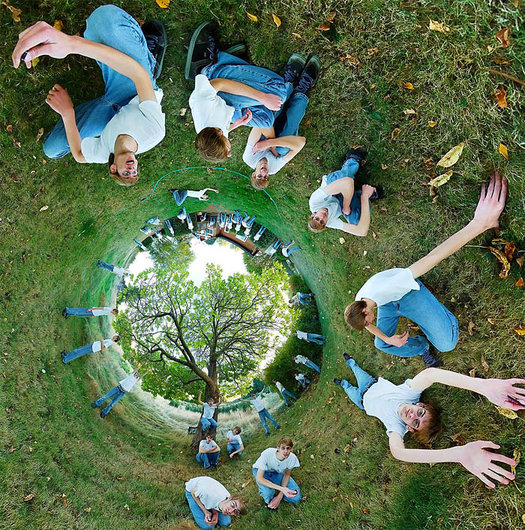 You don't have to be a photography expert, but take the time to learn the basic functions of your camera and how to switch between them – it makes a huge difference!
9. Teach Yourself Some Editing Tricks Too
Knowing a little bit of digital photo editing means that you can fix a badly exposed photo, add a little more colour, crop something better or generally improve your photos.
10. Try a New Perspective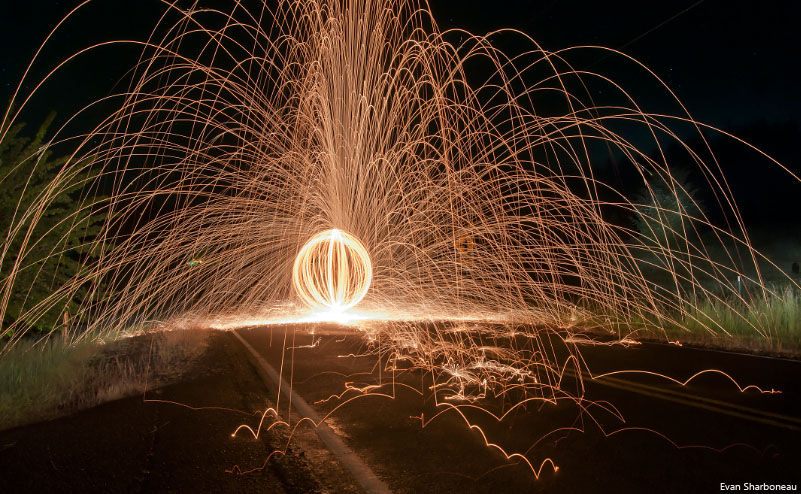 If you simple point and shoot with your camera when taking pictures of a famous attraction, you will have the same photo that every other tourist has. Try getting a new perspective, whether it's climbing up on something, getting down low or taking it from another vantage point – it will make for an interesting photo!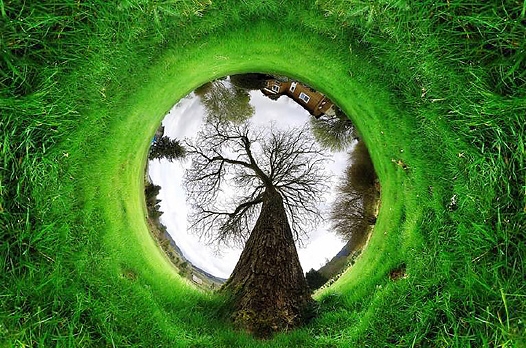 Captivating travel photographs are more than the typical snapshots that everyone takes when they are on holiday – they go beyond in order to capture a moment or portray the unique feeling of the destination. If you are becoming more serious about your travel photography and you want to improve your skills, there are some things that you can do in order to create more captivating travel photography.
Keep Things Simple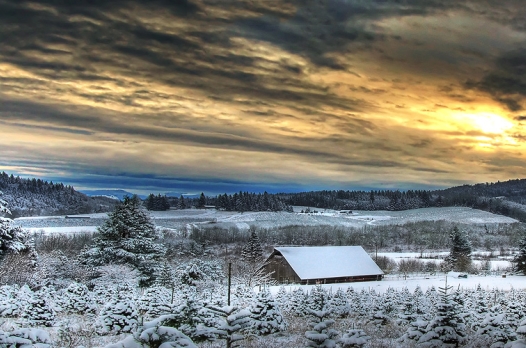 Sometimes we make the mistake of trying to capture too much in one photo, which just makes the shot overwhelming and confusing. It is often better to cut out the clutter and focus your image on one subject. This will ensure that the attention of the viewer is where you want it to be and it will highlight the specific beauty of what you are focusing on.
Think About the Rule of Thirds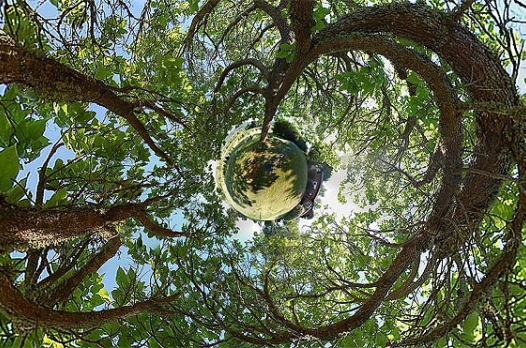 One of the basic rules of artistic composition is the Rule of Thirds. To understand this, imagine a photo divided up vertically and horizontally into thirds. The idea is that any elements in the photo that are placed at the intersections of these divisions will be aesthetically pleasing to the eye. For example, if you are taking a photo of a castle in the countryside, don't place the castle right in the centre of the photo. Instead, move the camera to the left or right so that there is two thirds of the space on one side of the castle and one third on the other. This will make the composition automatically more pleasing to the eye.
Look for Interesting Light
The light within a photo can turn it from ordinary to extraordinary, so look for opportunity where you can capture an interesting type of light – such as the purple soft light just before sunrise, or the golden glow of the late afternoon. Think about what lighting situation would highlight your subject best and return at that time for an amazing photo.
Show a Sense of Scale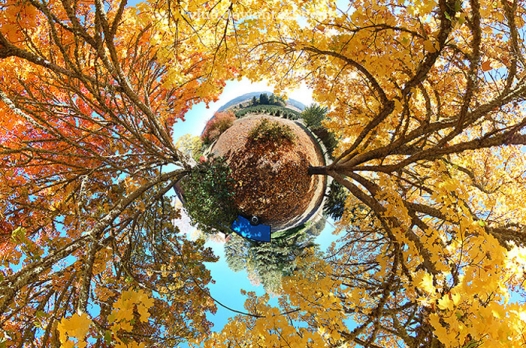 If you are photographing a landscape or a huge monument, try including a person or a few people in the frame so that you can give a sense of the scale. It will help people realize how vast the scene really is, as well as adding a visual focal point.
Get Up Close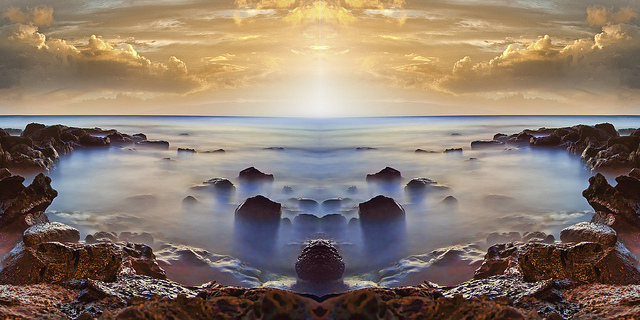 When you are taking photos of people, animals or scenes of everyday life, they will be much more captivating if you can get closer to your subjects. When photographing children, crouch down to their level. When getting shots of a street performer, get as close as possible so no other audience members are in the way. Of course, if you are getting close to random people on the street to take their photograph – it is always polite to ask for their permission first!
These are just a few guidelines to keep in mind which will help you to make your travel photographs better and more captivating, so that you can highlight the beauty of your destination.
Evan Sharboneau is the person that took all these Photos above and his
Photography Tutorials guide With Step-By-Step Instructions
is impressive and very helpful. And it's all done with just a regular camera. Definitely worth checking out.