Latest Travel Reviews
Monte Carlo is a government district in the sovereign city-state of Monaco, on the French Riviera in Western Europe. It is probably its most renowned area and thanks to its Mediterranean climate, the long and sunny beaches, the lively nightlife and the sumptuous skyscrapers is definitely a place you want to visit if you're touring around Europe. Being the centre of business and recreation and thanks to its tax concessions, Monte Carlo is often considered a tax heaven.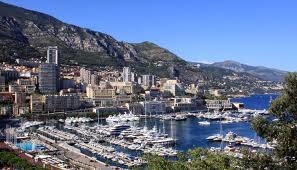 Monte Carlo is also famous for its casino life. Going on vacation to Monte Carlo and not entering a casino is like visiting Spain and not eating paella. If you're feeling lucky and want to try some traditional poker while you're there it might be a good idea to first check out the rules of poker together with some tips to win, and maybe make some money during your vacation. In this casino, you can have fun and bet with a large variety of games such as blackjack, baccarat, craps, roulettes and slot machines.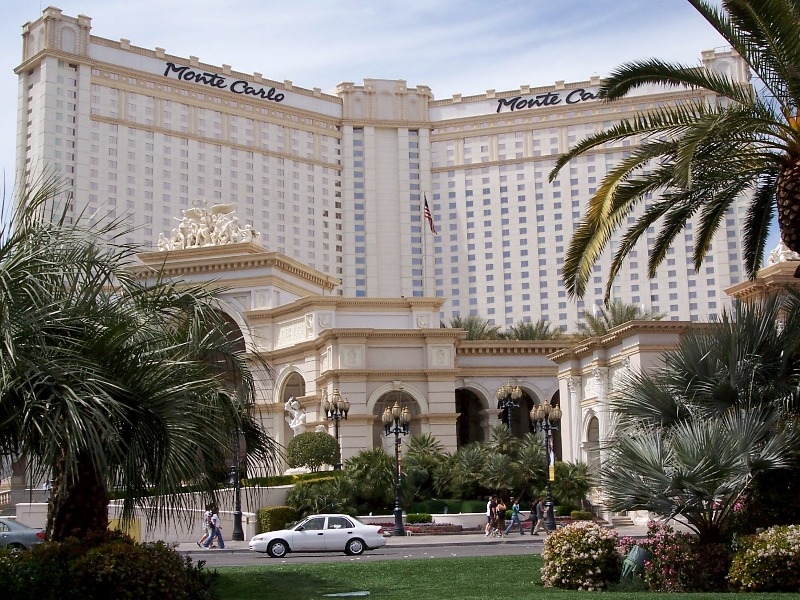 The Gran Théâtre de Monte Carlo is an opera house in the Monte Carlo Casino, which was built in the 1870s for want of Prince Charles III. This theatre is worth a visit even if you are not really into opera for its outstanding architecture and beautiful decorations. The Opera house hosted a gala dinner for the celebration of centenary of Monte Carlo in 1966 and for the royal wedding of Prince Albert II. If you are traveling with kids, we recommend that you pay a visit to the
Oceanographic Museum
of Monaco, which was built in honor of Prince Albert I who played an important role in the international community to promote the protection of the oceans. In the museum, there are exhibitions and collections of different species of sea fauna, but also model ships, tools and weapons, while the aquarium features a wide array of flora and fauna of the Mediterranean and tropical ecosystem.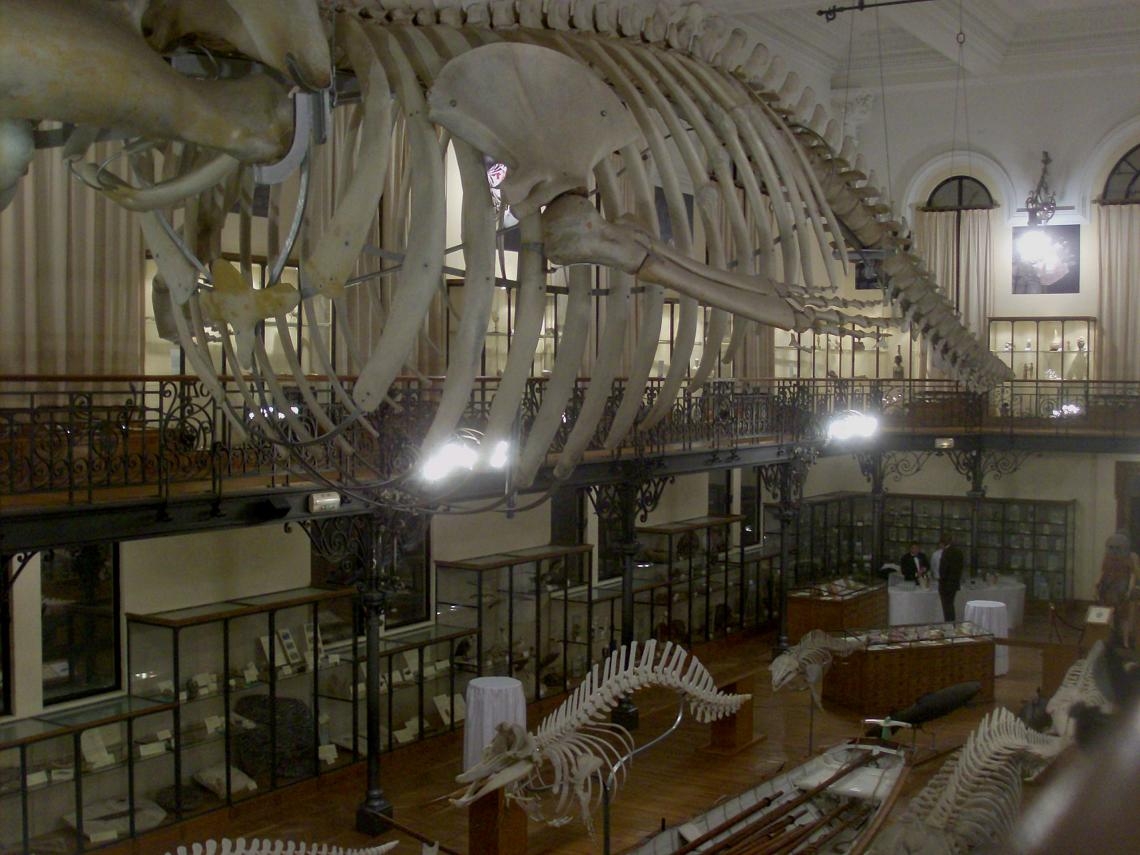 And after a long day visiting Monte Carlo, relax taking a walk near the harbor to get the chance to see some of the most luxurious yachts and building all over the world. With a only 2 euros ticket, the Bateau Bus, a water taxi, will take you around for some sight-seeing and looking at some fishers fishing in the sea. Then, you can spend your night in one of the luxurious and refined restaurants and bars, watching the sea and, who knows, even a celebrity!
Family-friendly attractions that don't involve Walt Disney World
Even though Walt Disney land is one of Florida's biggest tourist destinations, the state and city holds more to offer than the enchantment of Disney. When you decide to go on a family vacation to Florida, you need to keep everyone amused while watching the pocket strings to make sure you all have a magical time but also that your money doesn't disappear as if by magic. Luckily Florida is still as popular as ever, making accommodation and flights to Orlando cheap and regularly available through top airlines and travel agencies.

Here's a quick guide to some of Orlando and Florida attractions that'll keep the entire family entertained.


Universal Studios & City Walk


Check out Universal Studios where the rides practically put you in the movies. Don't forget to get a snap of you and your family and friends in front of the famous Universal Studios logo sphere. An entire article could be written about what you can expect from the Universal Studios Theme Park, but since this is a quick guide, defiantly check out their site for more details. And also check out the huge Harry Potter experience called Wiz World.

The Orlando City Walk is great to wind-down. There are loads of clubs, bars, shops and street vendors to fill your glass and belly after a fun-filled day.


WonderWorks


Fun and educational sometimes sound like they could never go together but here at Wonder Works, you get them both in droves. The building itself is EXTREME because it looks like it's upside down...like the entire building has been flipped on its head with even the street lamps and grass facing the wrong direction. Amongst their amazing exhibits, you can lay down on a bed of nails (safely and without getting hurt), see what a space shuttle looks like from the inside, simulate a hurricane and land a in a realistic flight simulator. WonderWorks Orlando is a wonderful choice for an entertaining and educational experience for the kids and the young at heart.


Ripley's Believe It or Not!

Make sure you've set aside a day for this visit because there are just so many weird and wonderful artefacts, objects, stories and exhibitions that you will be staring every which way just trying to take it all in. Again, I could spend a couple of articles highlighting the amount of things you could see here, but check their site for updates on their attractions.


The Central Florida Zoo

There are loads of animals to see at the Central Florida Zoo including monkeys, elephants, endangered reptiles, birds, black leopards (panthers) and so much more. The Zoo was formerly named the Sanford Zoo because it's situated in Sanford which is not too far from Orlando. It's worth the drive to witness some of the world's most magnificent creatures.


SeaWorld

This is always a favourite theme park for families and everyone who loves interacting with sea life. SeaWorld not only offers entertainment but they also focus on conservation. You can find signs and posters that tells you all about what you're looking at and all about the different sea life housed at SeaWorld as well as how we can preserve their natural habitats, which is quite nice to teach the kids about respecting nature and protecting the animals on Earth. They have penguins, seals, manatees and sharks but the favourite is usually the dolphins. For around $5 you can go to a special part of the tank, feed the dolphins and pet them when they come close.

After all the education and petting, you can go on SeaWorld's awesome rides. The Manta is made to look like a manta ray and is a heck of a rollercoaster, twisting and turning at such a speed that will thrill your socks off. The Kraken literally turns you upside down for the ride, so get the front seat if you can...you'll thank me later. The Journey to Atlantis will take you through the story of Atlantis while plummeting you through the water. It's perfect for those hot Florida summer days.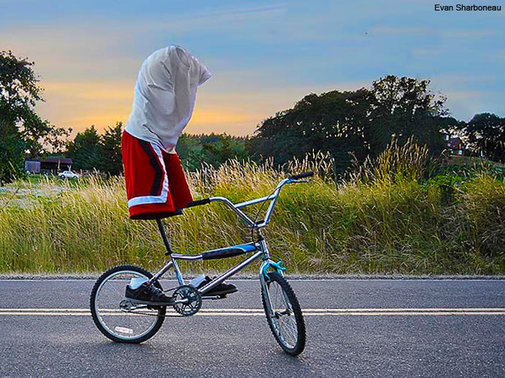 If you want to get a little bit creative with your travel photography and take the interesting shots that no one else is taking, here are some great ideas for
photography trick shotst
:
1. Get rid of tourists in your shot by setting up the camera on a tripod and taking a photo every 10 seconds. Then, open up all of the images in Photoshop and click File>Scripts and then Statistics. Choose median and select all of the images. Photoshop will find the different elements in all of the photos and will remove it, erasing all of the tourists from your image.
2. Take a burst of photos in quick succession instead of just one. You will be able to capture subtle variations in facial expressions or the way that clouds move across a landscape.
3. If you are in a large, featureless landscape such as a beach, a field or a desert – try experimenting with perspective photography. You can make it look like your travel partner is only 5 inches tall and they are standing in your hand, just by having them stand further away and lining up the shot correctly.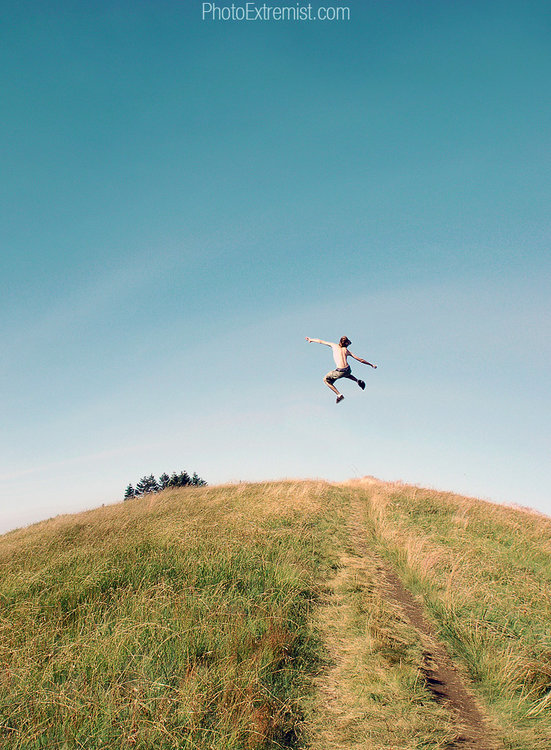 4. Attempt the tilt-shift miniature technique, which will make everything look like tiny replicas or dioramas. You can do this in editing after the fact, or use a perspective control lens – keeping the main subject in focus while the background becomes blurred.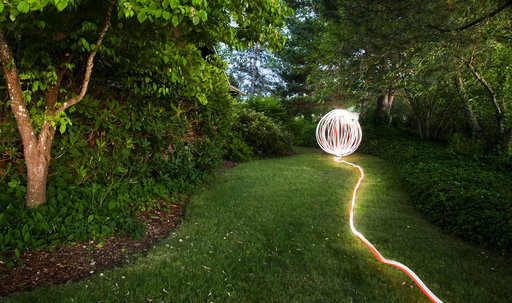 5. Another trick is long exposure photography. Try setting up a tripod and taking a long exposure shot, capturing movement, rushing water, light trails or other ephemeral elements in a unique way.
6. Turn the camera on its side to
create illusion photos
– such as making it look like you are climbing a sheer rock face while you are really just lying on flat rock.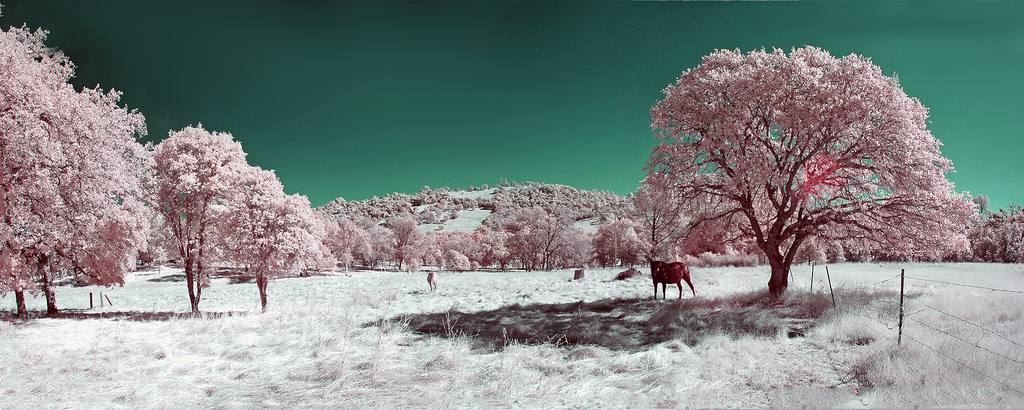 7. Also, try turning the camera at an interesting angle to add a different perspective on the image.
8. Use reflections, such as in water or glass, to add more interest to your photos. Play around with different angles and lighting.
9. If you have a camera flash that is detached from the camera itself, try bouncing it off a light coloured ceiling. This will soften the light and spread it out over a larger area.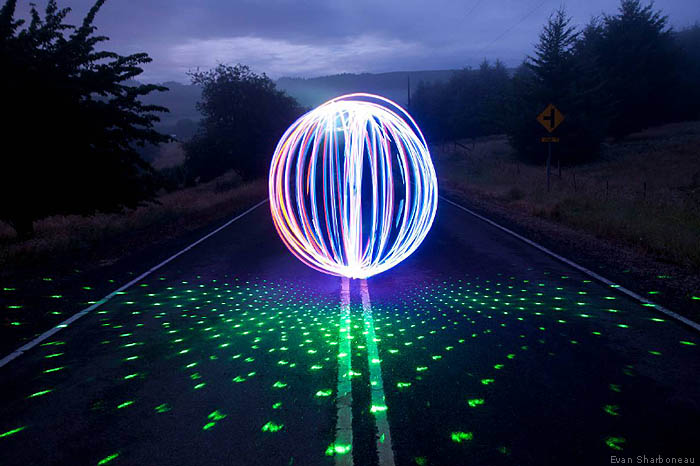 10. Try arranging your own still life that reflects your location, such as tropical fruit on the balcony of your hotel. Let the items you choose tell a story.
11. To improve your sunset photos, add the silhouette of something characteristic of your location – such as a palm tree or the domes of a mosque.
12. While exploring a beautiful city with old fashioned architecture, try using a statue as the focus in the foreground of the image with the main building subject in the background. This makes for more dynamic architecture shots.
These are just a few fun ideas to try when you are taking photos during your travels. If you too would like to learn how to create these awesome pics (like this Banana Pic below, which was NOT made via Photoshop), i highly recommend Evan Sharboneau guide. All the pictures you see here were made by him, and his
Step by Step Tutorial is definitely Worth Checking Out
.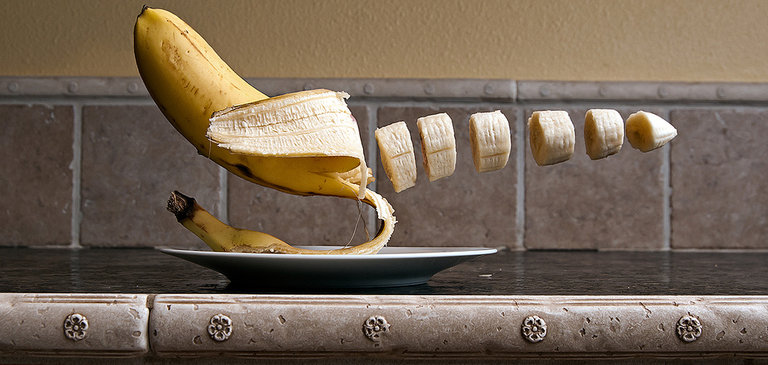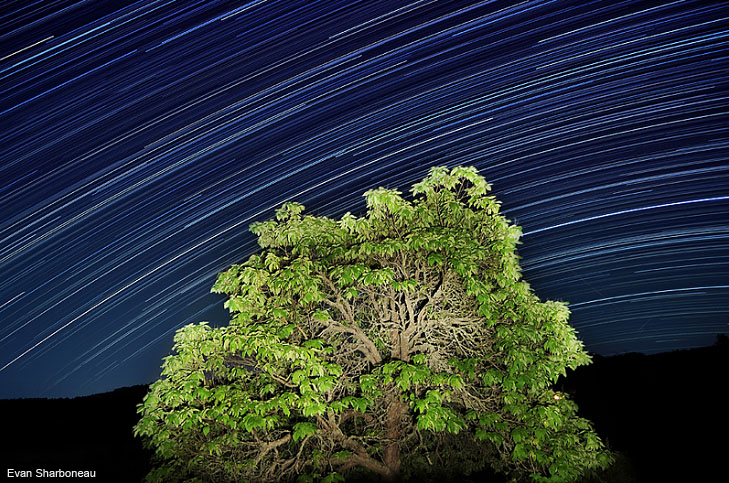 When you are travelling to some of the most amazing places in the world, you will want to capture their unique beauty on film. In order to bring back great photos from your travels, there are a few helpful tips that you should know.
1. Get Up as Early As Possible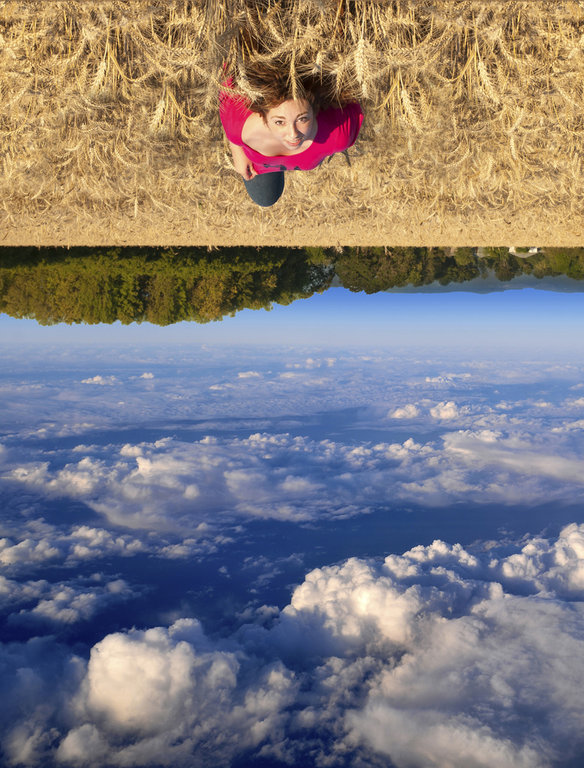 Taking photos in the early morning means that the tourist attractions and famous monuments will be less crowded, so you won't have lots of people in the way of your shot. Also, the light is often the most beautiful and photogenic in the morning.
2. Travel Slowly
Take the time to really get to know the rhythm of the place you are visiting and stay for a while. You will start to notice things that you wouldn't otherwise see.
3. Research Your Location Before You Go
Learn about the culture and the landscape and find out what images other photographers have already captured. It will help you to see what stereotypes you might avoid and also give you new ideas.
4. Respect the Local Customs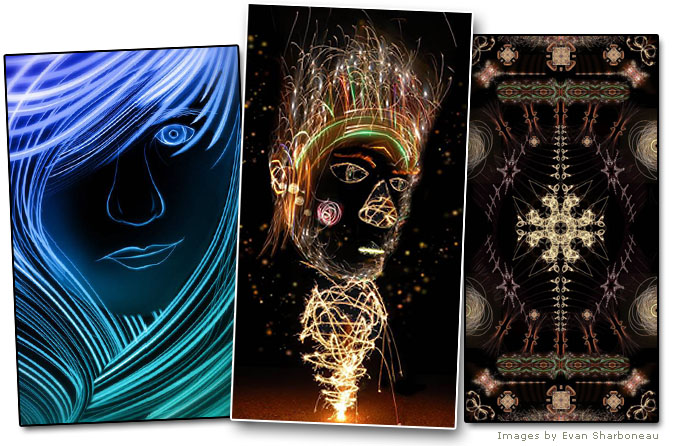 Always find out about the local traditions and customs of the destination before you visit, so that you don't accidently offend people when taking photos. For example, some indigenous cultures believe that taking a photo of someone will steal their soul, so you could be committing great offense by taking a casual shot. It is always polite to ask someone before taking their photo.
5. Don't be Afraid to Get Lost
Take the time to wander around a city aimlessly and see what you can discover. You might just find yourself in the midst of something amazing, like a local market, a street parade or a peaceful quiet hidden park.
6. Don't Spend the Whole Trip Looking Through the Camera Lens
Put the camera down for a while and just observe the scene around you. You will feel more in the moment and it will refresh your perspective.
7. Look for Scenes that Tell a Story
Be observant and look to capture interesting interactions, such as the dog chasing birds in the village square, or the grandmother purchasing fresh lemons at the market stall. These pictures are more interesting than static shots of buildings and streets, because they tell a story.
8. Learn As Much About Your Camera as You Can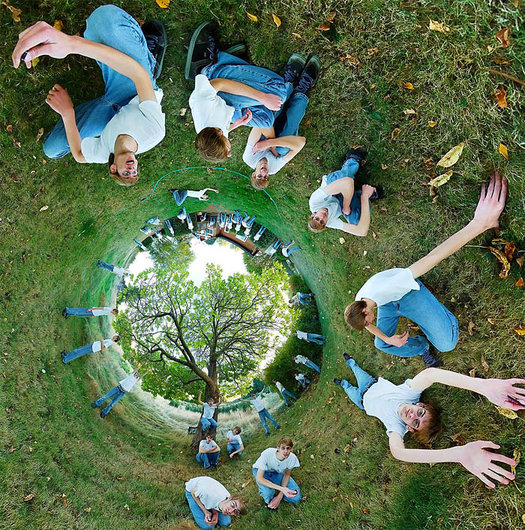 You don't have to be a photography expert, but take the time to learn the basic functions of your camera and how to switch between them – it makes a huge difference!
9. Teach Yourself Some Editing Tricks Too
Knowing a little bit of digital photo editing means that you can fix a badly exposed photo, add a little more colour, crop something better or generally improve your photos.
10. Try a New Perspective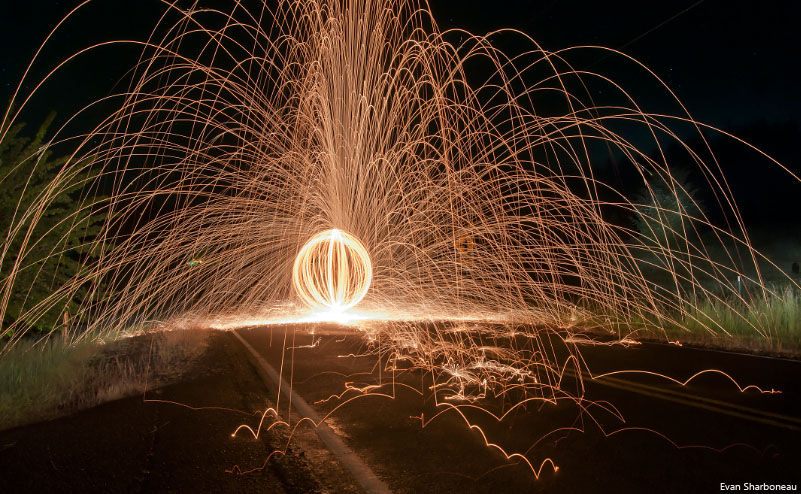 If you simple point and shoot with your camera when taking pictures of a famous attraction, you will have the same photo that every other tourist has. Try getting a new perspective, whether it's climbing up on something, getting down low or taking it from another vantage point – it will make for an interesting photo!