Latest Travel Reviews
It's always fun to visit Las Vegas, most people would agree. Located in the middle of the desert of Nevada, the city of Las Vegas have been the entertainment capital of the world, with great experiences, hotels, attractions and, off course, plenty of gambling option you can think of.

The strip in Las Vegas, the main road were most of the large hotels and casinos located in, can sometimes seen from an outside observer as one big motion picture set. There are huge themes hotels, from Venice canals, to the eiffel tower hotels, one is bigger, and crazier than others.

These hotels are all high end, with restaurants, spas, swimming pools, most equipped with entertainment halls, for shows of best selling artist and magicians and on and on. But the biggest attraction in visiting Las Vegas (combining with all the other perks mentioned above) is off course the betting tables. With so many games, located conveniently in the hotels floor.

From poker tables, to craps, roulette and blackjack tables, Las Vegas casinos offer all of that and much more, in a 24-7 play anytime attitude, Vegas is heaven to tourists, locals, gamblers, and just people who like to play from time to time, and to do so in the capital city of gambling, makes it that much more fun.

There also many young tourist visiting the city, partying in the nigh clubs and parties all over town. Manny couples also find themselves get married in any of the "Elvis churches" spreading around town , because if you are party with your girl, and you are in Vegas, what else is there to do ?

As the city of Las Vegas has evolved and developed in time, many attractions has been created and maintained. One of the bigger attractions in recent years in Las Vegas is the poker tournament of the world series of poker among others. Any person, who is old enough, can buy in and seat down to try and prove he is one of the best poker players in the world. The tournament creates great excitement and drama, and is definitely one of the city main attractions in recent years.
Wedding is a very big occasion and it requires a lot of planning which starts from shopping, booking wedding venue and also rooms for guests who will be traveling to attend the function. There are many resorts where you can book both wedding hall and rooms. Wedding hotel resorts rooms are spacious and they also offer special discounts to people who book rooms in bulk. Advance booking in any of the resort, depending on your budget will help you save money and time. Here are some tips to help you to book wedding hotel resorts room.
1. Firstly decide on how many rooms you need to book. Once you send wedding cards to your guests and relatives, they will reply you back with confirmation. This will help you calculate the number of guests who will be traveling just to attend the occasion. Then out of the list mark the people who will be coming from other town or city. These are the number of guests who will need room to stay. You can also make personal call to them and ask for confirmation.
2. You can book rooms, if available in the wedding site itself so that the guests do not have to travel up and down. If the wedding site does not have any room then make some research for wedding hotel resorts rooms nearby. Make sure that the resort is just at a distance of 10 miles. If it is far away then you will again have to book car or other mode of transport to carry guests to the wedding site.
3. Collect the rates of all the wedding hotel resort rooms and book in the one that is within your budget. Internet is the easy way of getting quotes from different wedding resorts.
4. Book rooms in block, depending on the number of guests attending the celebration. Most of the resorts provide discounted rates when rooms are booked in block.
5. Before booking check if block booking has any hidden charges. Mostly when the rooms are booked through internet, resorts charge a percentage as fees for using credit cards. They might also ask you to sign a contract, which means you need to pay for all the rooms that you have booked, even if unused. Some of them have pencil booking option. Here you can pencil book some rooms and pay advance and before a week or so you need to confirm the number of rooms that you need and leave the other which are not needed.
6. During the wedding season you will find most of the wedding resorts booked. Make sure to book wedding rooms at least six months in advance. You can also pay a percentage of money so that your booking is confirmed.
7. If you are paying the room rent then its fine but if you want your guests to pay then make sure to inform them well ahead of time.
Europe is a very popular tourist destination and many people dream of traveling there at least once in their life. It's a fascinating place, because it allows you to experience so many different cultures and landscapes in one trip!
However, with so many diverse places in Europe to visit on your trip–how can you choose where you should go? Of course, there are too many amazing places in Europe to list in one article, but here are five of the coolest places in Europe to consider when you are planning your trip:
The Italian Riviera, Italy
You will be blown away by the beauty of this part of the world, with blue water and quaint villages with brightly colored houses and excellent Italian restaurants serving fresh and authentic food. There are meandering walking routes that connect the villages together, weaving along the coastline and offering scenic hikes through the nearby hills.
Dubrovnik, Croatia
This stunning walled city is nicknamed the "Pearl of the Adriatic" and the city itself is a UNESCO World Heritage Site. It is one of the most beautiful towns on the Mediterranean, with gorgeous churches, monasteries and fountains – all surrounded with blue water and bathed in sunshine. While you are there, you can walk along the tops of the city walls and admire the beautiful view.
Paris, France
Of course, no trip to Europe is complete without spending some time in Paris. This legendary city packs a lot of history and impressive architecture and if you are an art lover – it's absolute heaven. Paris boasts some of the best art galleries in the world, including the Musee d'Orsay, the Lourve and the Centre Pompidou.
Prague, Czech Republic
The historic gothic architecture of Prague will make you feel like you are walking through a fairytale – make sure that your camera is fully charged while walking through this beautiful European city! Prague is relatively affordable and you can enjoy cheap beers while listening to live music in one of the local pubs and cafes. Prague is a very vibrant city and there is always plenty of special events, festivals, theatrical productions, music and much more to enjoy.
The Black Forest, Germany
In the southwest corner of Germany you will find a wooded mountain range known as the Black Forest. This region has been part of legend and myth for many hundreds of years and it is known for its watchmaking, skiing and cuckoo clocks. It is a wonderful place to go hiking or mountain biking in the lovely black fir trees and tranquil lakes. The city Freiburg im Breisgau is a good place to base yourself during your travels in this region. It is known as the "Jewel of the Black Forest" and it is a laid back, attractive University city surrounded by vineyards and hiking trails.
These are just a few of the coolest places that you can visit in Europe during your travels. Do any of these destinations appeal to you for your next adventure?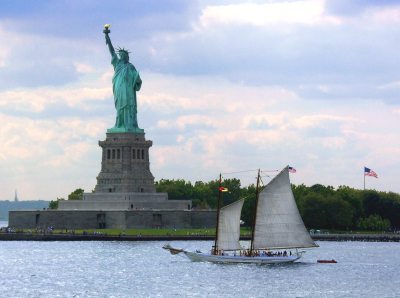 It's a great big world out there and there is a lot to explore – but what if you don't have a lot of money to spend on your travels. Is it possible to see the world, while still sticking to a small budget? Of course it is! You simply need to know how to stretch your travel savings further, so that you can see more while spending less. Here are some tips to keep in mind:
1. Eat Locally Whenever You Can
In many countries you will find that the simple street food vendors and basic restaurants where the locals eat are much cheaper than the tourist restaurants. Also, the food will be delicious and authentic.
2. Stay in Hostels
If you want to be able to travel the world on the cheap, make sure that you take advantage of hostels. They are much cheaper than hotels, so you will really cut down your accommodation budget. Also, hostels are very social places with common lounge areas where you can meet other travellers and make friends.
3. Cook Your Own Food in the Hostel Kitchen
Staying in a hostel with a kitchen is a huge advantage, because you will be able to buy food cheaply at the local marketplace and cook it yourself in the communal hostel kitchen- reducing the amount of expensive restaurant meals.
4. Find Free Things to Do
Every destination has a lot of fun free things to do, from museums with free entry to hiking trails to free walking tours. Find all of the free activities that you can and enjoy them!
5. Be Flexible with Your Flights
Sometimes if you are prepared to fly from another terminal or airport entirely, you can save yourself a lot of money. When you are doing a search for cheap airfare, you can try searching from other nearby airports to find out what the cheapest rate is.
6. Consider A Working Holiday
One great way to keep your budget travels going for longer is to go on a working holiday. There are many working holiday visas for other countries that allow you to live and work for 1-2 years in your destination. You can experience the local life while earning cash to fund your adventures.
7. Or Consider Working for Accommodation
Another option is to volunteer your time in exchange for food and accommodation. For example, the WWOOFing program (Willing Workers on Organic Farms) offers home stays on farms all over the world, where you will work a few hours per day in exchange for your room and board.
8. Try Couchsurfing
This is a worldwide hospitality network where people all over the world offer their couches or spare bedrooms to travellers – for free! Create a profile on the site, make friends and see if anyone in your destination would be willing to host you.
9. Travel Slower
The faster you travel, the more flights and buses you will need to take – which really adds up. Instead, spend more time getting to know each destination and you will save money.
10. Avoid Buying a Lot of Souvenirs
They are expensive, not always authentic and they take up a lot of room in your luggage. Choose one or two very special items, but otherwise save your money.
Keep these tips in mind and even though you have a small budget, you will still be able to follow your dreams of seeing the world!