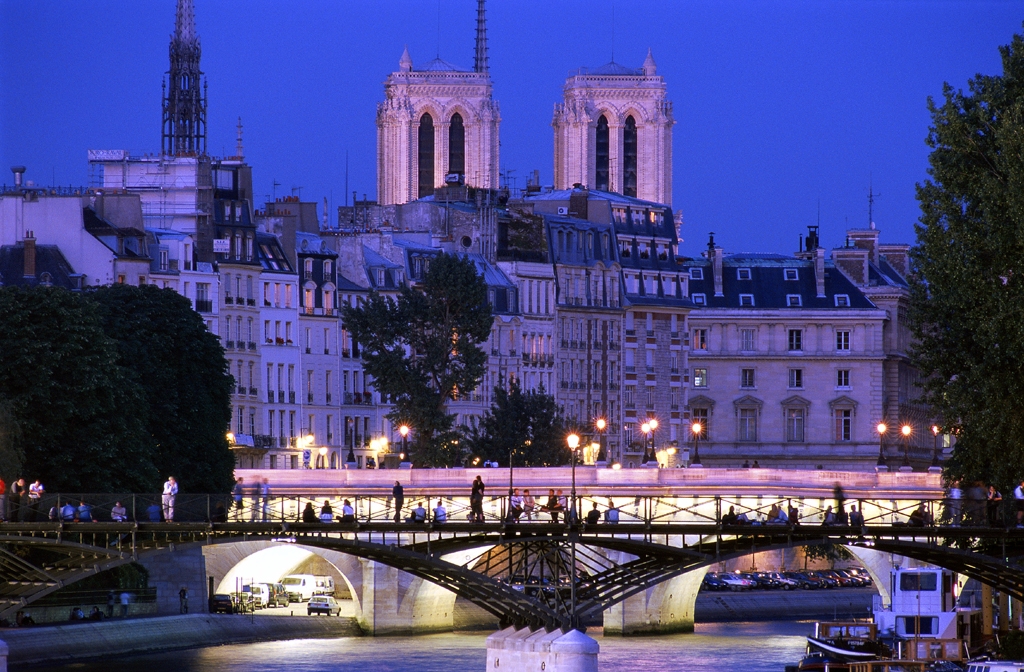 No one can deny that Paris is a city with two faces: glamorous and sultry and at the same time an enchanting metropolis. The City of Light is home to a lot of alluring sights that staying in one of the stylish accommodations in Paris, even for a night, is a must. With the overwhelming volume of attractions getting your fill of popular spots as well as the hidden treasures of the city can be difficult, but here's a cheat sheet to help you tap majority of what this fashionable city has to offer.
1. Get a Museum Pass in advance. Paris is home to a lot of museums, the Louvre being one of the most popular. With so many great monuments and museums, getting a pass is a genius idea especially for those who wish to hit at least 2 museums in a day since the pass can be used in more than 50 museums.
2. Locate smaller museums in the city. Although huge museums flank the city, some of the best ones are smaller and you won't have to pay for anything to be admitted. While planning your rip, be sure to look up smaller museums so you cover it in your itinerary.
3. Get the best Parisian view from the Notre Dame. Anyone who has watched the Hunchback of Notre Dame would be familiar with the bell tower where Quasimodo rang the bells. And, who can forget those naughty gargoyles? Climbing the 250 steps to the tower is worth it since most historians and experts agree that the best place to view the city is from up here where you will get a good look at the older parts of the city.
4. Book your ticket to Eiffel Tower online. With so many places to see, it is such a waste of time to wait in line to go up one of the most famous landmarks in the city, the Eiffel Tower. Before you leave home, be sure to buy your ticket in advance so you can skip the line and go up this majestic structure immediately.
5. Go on a Seine River cruise. Watching all of the famous landmarks in the city while gliding along the river is way different and definitely more romantic. A gourmet dinner while on the cruise will be a perfect way to enjoy the cuisine and get an awesome view of the place and it will surely make you realize why Paris is a city made for romance.
6. Try the Sewer Tour. This happens to be a popular underground attraction in the city ever since it was built during the time of Napoleon III. Seeing these sewers with your own eyes will bring out your adventurous and curious nature. This network of tunnels can stretch to 1,300 miles when laid from one end to another.
7. Explore the Chateau de Chantilly. This chateau rises up like a mirage from a moat in the middle of a dense forest. This place is one of the best examples of the French architecture from the 16th, 18th and the 19th century. This place is perfect for a day trip from Paris and it is open for tours. If you have a museum pass, admission to this place is free.
8. Enjoy your breakfast at Marche' d'Aligre. The cheapest food in Paris can be enjoyed at this food market which is open every morning except on Mondays. Located just east of Bastille, this is an ideal place to grab something to eat especially when you time your visit at the end of the morning when the prices fall lower.
Paris is not just about glitz and glamour, there is more to this city as far as art, culture and fun is concerned.