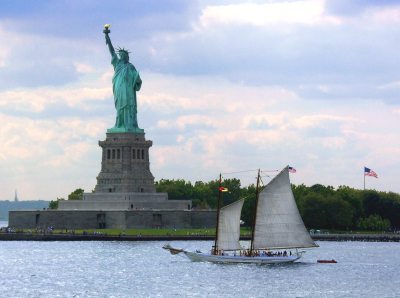 It's a great big world out there and there is a lot to explore – but what if you don't have a lot of money to spend on your travels. Is it possible to see the world, while still sticking to a small budget? Of course it is! You simply need to know how to stretch your travel savings further, so that you can see more while spending less. Here are some tips to keep in mind:
1. Eat Locally Whenever You Can
In many countries you will find that the simple street food vendors and basic restaurants where the locals eat are much cheaper than the tourist restaurants. Also, the food will be delicious and authentic.
2. Stay in Hostels
If you want to be able to travel the world on the cheap, make sure that you take advantage of hostels. They are much cheaper than hotels, so you will really cut down your accommodation budget. Also, hostels are very social places with common lounge areas where you can meet other travellers and make friends.
3. Cook Your Own Food in the Hostel Kitchen
Staying in a hostel with a kitchen is a huge advantage, because you will be able to buy food cheaply at the local marketplace and cook it yourself in the communal hostel kitchen- reducing the amount of expensive restaurant meals.
4. Find Free Things to Do
Every destination has a lot of fun free things to do, from museums with free entry to hiking trails to free walking tours. Find all of the free activities that you can and enjoy them!
5. Be Flexible with Your Flights
Sometimes if you are prepared to fly from another terminal or airport entirely, you can save yourself a lot of money. When you are doing a search for cheap airfare, you can try searching from other nearby airports to find out what the cheapest rate is.
6. Consider A Working Holiday
One great way to keep your budget travels going for longer is to go on a working holiday. There are many working holiday visas for other countries that allow you to live and work for 1-2 years in your destination. You can experience the local life while earning cash to fund your adventures.
7. Or Consider Working for Accommodation
Another option is to volunteer your time in exchange for food and accommodation. For example, the WWOOFing program (Willing Workers on Organic Farms) offers home stays on farms all over the world, where you will work a few hours per day in exchange for your room and board.
8. Try Couchsurfing
This is a worldwide hospitality network where people all over the world offer their couches or spare bedrooms to travellers – for free! Create a profile on the site, make friends and see if anyone in your destination would be willing to host you.
9. Travel Slower
The faster you travel, the more flights and buses you will need to take – which really adds up. Instead, spend more time getting to know each destination and you will save money.
10. Avoid Buying a Lot of Souvenirs
They are expensive, not always authentic and they take up a lot of room in your luggage. Choose one or two very special items, but otherwise save your money.
Keep these tips in mind and even though you have a small budget, you will still be able to follow your dreams of seeing the world!