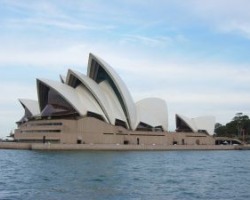 Through blogging one can share their personal experience not only with family and friends but also with people around the world. You can also make new friends through blogging. Mostly people who have a passion of traveling to new places love to share their experience with others and thus these travel blogs are usually very informative. Bloggers add pictures of the place to make it more interactive and attractive.

Most of the Australia travel bloggers are local Australian or foreigners living there, thus they are able to share everything about the place. They are very frequent and you can collect recent updates from their blogs. If you are looking for some fulfilled moments in Australia then here are some tips on how Australia travel blogs can help you in holiday planning.

1. You must check all the information provided in the blogs along with the photographs. Most of the bloggers share all the details, starting from the website from where they booked the hotel room, the name of the guide who helped them explore the place, food they enjoyed and also things they did not like. They post a lot of pictures taken during the travel which cannot fit into a magazine or newspaper. These bloggers don't have editors or proofreaders thus their images and information are original and can make your trip special.

2. You can get unbiased opinion about the place from the travel blogs. Most of the bloggers work for themselves because they wish to share their experience with others. You can trust and plan your trip based on these travel blogs but make sure to cross check the timing of ferry, train or any other transport mentioned.

3. Most of the bloggers love to hear from their readers. They may not be polished but they are very passionate about their work. If you have questions in your mind, after reading the blog then you can write your comment for specific information and probably you will get your answers. You can also seek specific information from them especially on hotel, cruise, eateries etc.

4. You can browse through various websites and collect information about the activities that you can do in Australia and then confirm if they are correct by reading different Australia travel blogs.

Some of the bloggers who live in Australia and write exclusively about the place are: A Taste of Travel, Aussie on the Road, Don't Ever Look Back, Clarence Valley Today, Emerald City to Oz, Fat Mum Slim, Bubs on the Move, Bitten by the Travel Bug, Going Anyway, Hiking in Heels etc.