Latest Travel Reviews
Las Vegas is a beautiful place where you can spend some relaxed time exploring the beauty of the city on your vacation. There are many hotels in
Las Vegas
, so you will not have any problem in getting rooms but the variety might just confuse you. The best way is to do some research and see what kind of hotel exactly fits in your budget and taste.
You can browse through the web and know about the rates both during off and on season. Though there is no off season in Las Vegas but the city sees a rise in the number of tourists during vacation, New Year and Christmas. The rates of the hotel rooms are also high during this period when compared to the time when there is no holiday. The hotels provide good deals to their guests during that time. Here are some tips which will help you find the best hotel deals in Las Vegas:
1. First decide on the date you would like to visit. If you are planning a weekend trip then try to reach the place on a Thursday or Friday in order to save money. Then decide on the type of hotel you want, cheap, luxury, or moderate.
2. Browse through the website and see what kinds of deals are available. Some of the hotels provide discount on room rates. You might also come across package deals where in you can save money both on room rent and transportation like airfare. There are also all inclusive hotels in Las Vegas. The rates of these all inclusive hotels may seem to be on the higher side but when you sit and calculate the amount that you will be spending on food and the other amenities they provide will exactly help you know the saving percentage.
3. Summer is off season in Vegas and this is the time when the hotel rates are pretty low. You can avail this benefit while planning your holiday.
4. You can purchase gift certificate and use them to save on hotel rooms.
5. You can sign up through Smartervegas.com and opt for some promos where you can save money. The homepage of the site has some popular codes and promos but you can put specific date and customize your search result.
6. Most of the hotels in Las Vegas have their own website. You can visit some of the hotels own website for best hotel deals in Las Vegas.
7. You can also sign up with some websites for travel updates. Along with regular updates these websites send
travel deals with huge discounts
to make your holiday special and economical.
8. Mycheapvegas.com is another website where you can sign up and look for some very good hotel deals.
9. Patience is the key of getting good deals. Make sure to do extensive search and also ask some of your friends for suggestions, if they have visited Las Vegas earlier.
Munich is located at the river Isar and it is known as one of the most beautiful travel destination in Germany. The fine architecture reflecting the history and the culture of the place, seasonal festivity, and castles makes the place unique and a perfect one to relax and unwind. Munich can be visited anytime during the year. The place offers something special to its guests all round the year. If you are
planning your trip
to the place then you must browse through Munich travel guides available online. These guides will help plan your own trip and here are some tips on what you can search for in these guides.
1. If you are planning a short trip then through Munich travel guide you will get to know about the places that you must visit in your short visit, so that your trip becomes memorable. If the place is new then you might spend a whole day in an area not knowing that there is more attraction to visit nearby. You can find day wise planning like day 1 you can visit English Garden, Church of Our Lady, Bayerische Staatsoper Opera Hall, and Bier etc.
2. If you want to enjoy the place with your family then through these guide you can know about the spots where your kids can enjoy like castles, zoos, museums etc.
3. Munich guides are also perfect for travelers who run on a budget. Through these guides you will get a list of top tourist spots for free. Some of the free sightseeing places in Munich are English Garden, BMW Welt, Church of Our Lady, Christmas Market etc.
4. If you have visited the place before and looking for some offbeat activity this time then surely it will be of great help to you. Though the city is very small but an enjoyable bike tour or segway ride will make your visit special.
5. People who have planned a long holiday can try out a whole day trip available and explore the beauty of Bavarian Alps and forests.
Along with the name and the specialty of the tourists hotspots, you can also get other details like the time taken to roam around and explore a particular destination, if it has got some fee or its free for its visitors, what all can you do there etc. Once you have all the information, you can sort out the places you want to visit and then decide on your holiday duration.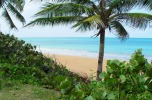 When you think of holiday a lot of things come into mind. First and most important thing is fixing a destination you would like to visit. Once the destination is decided you can think further and decide on different things like area you would like to stay,
booking hotel room
, transportation etc. Finally comes the time of packing and heading to the location and spending some relaxed, enjoyable moments with family and friends, away from the hustle and bustle of daily life.
There are many online travel websites through which you can book your hotel room. The websites provide various facilities. You can look for luxury to budget hotels anywhere within the city or in the outskirts where you can enjoy the beauty of the nature. The websites offer many package deals where you can save some money. Usually the packages are of different types. Some deals provide discount only on hotel rooms whereas the other might include some transportation charges.
Puerto Vallarta is a beautiful resort city situated on the Pacific Ocean. It is a safe and friendly tropical Mexican destination. There are many all inclusive hotels in Puerto Vallarta. If you plan your stay in any of these hotels then you need not worry about anything starting from breakfast, lunch, snacks, to dinner. All you need to do is sit back and relax. Usually these all inclusive resorts do not charge anything extra for cocktails and drinks that you order from the open bar. Entertainment like sports and activities held within the resort are also free but make sure to inquire the details before you make the bookings. Here are
some of the best hotels in Puerto Vallarta
we liked:
1. Sam Mario is a beautiful resort located in the heart of Puerto Vallarta. The resort is situated along the beach and has 3 swimming pools out of which one is exclusively for children. The room rates include free meals and beverages in the onsite restaurant. The resort has a pool side bar where you can spend your evening. You can select room of your choice, either city facing or one with Mountain View.
2. Occidental Grand Nuevo Vallarta is a beautiful resort for golf lovers because it is located next door to two good golf courses. The rates of the hotel include meals, drinks, snacks, night entertainment, sports and other daily activities.
3. Villa Premiere Hotel and Spa has a separate all inclusive rate and if you do not want that option then you can just book the room. All inclusive room rates are higher because they include onsite food and beverages. The hotel is very beautiful and has everything to make your holiday special. You can try everything starting from kayaking, snorkeling to surfing.
Other Hotels that offer the same in Puerto Vallarta are Riu Vallarta, Dreams Villamagna Nuevo Vallarta, Hilton Puerto Vallarta Resort, The Westin Resorts and Spa, Friendly Vallarta Beach Resorts and Spa, Marival Resorts and Suites Nuevo Vallarta, Riu Palace Pacifico etc.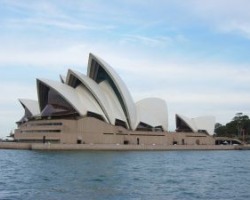 Through blogging one can share their personal experience not only with family and friends but also with people around the world. You can also make new friends through blogging. Mostly people who have a passion of traveling to new places love to share their experience with others and thus these travel blogs are usually very informative. Bloggers add pictures of the place to make it more interactive and attractive.
Most of the Australia travel bloggers are local Australian or foreigners living there, thus they are able to share everything about the place. They are very frequent and you can collect recent updates from their blogs. If you are looking for some fulfilled moments in Australia then here are some tips on how Australia travel blogs can help you in holiday planning.
1. You must check all the information provided in the blogs along with the photographs. Most of the bloggers share all the details, starting from the website from where they booked the hotel room, the name of the guide who helped them explore the place, food they enjoyed and also things they did not like. They post a lot of pictures taken during the travel which cannot fit into a magazine or newspaper. These bloggers don't have editors or proofreaders thus their images and information are original and can make your trip special.
2. You can get unbiased opinion about the place from the travel blogs. Most of the bloggers work for themselves because they wish to share their experience with others. You can trust and plan your trip based on these travel blogs but make sure to cross check the timing of ferry, train or any other transport mentioned.
3. Most of the bloggers love to hear from their readers. They may not be polished but they are very passionate about their work. If you have questions in your mind, after reading the blog then you can write your comment for specific information and probably you will get your answers. You can also seek specific information from them especially on hotel, cruise, eateries etc.
4. You can browse through various websites and collect information about the activities that you can do in Australia and then confirm if they are correct by reading different Australia travel blogs.
Some of the bloggers who live in Australia and write exclusively about the place are: A Taste of Travel, Aussie on the Road, Don't Ever Look Back, Clarence Valley Today, Emerald City to Oz, Fat Mum Slim, Bubs on the Move, Bitten by the Travel Bug, Going Anyway, Hiking in Heels etc.