Latest Travel Reviews
Los Angeles is a home to many famous attractions- we have heard about it several times. However, going through few travel magazine and websites before our trip to the place it appeared that you do not have to be bothered about what to do in Los Angeles. Amusement parks, art museums and galleries, architectural landmarks, shopping malls are all some of the attractions that you can discover in the place.
A great Los Angeles Video from the Bird's Eye.
Usually in Los Angeles, visitors spend a day in the Universal Studios Hollywood theme park, at nearby Universal City. Another craze among the tourists is to photograph the famous Hollywood sign. For that you have to take uphill from Franklin Avenue in Hollywood. You can view the famous sign when halfway up the street. Another known attraction of LA is Disneyland. You can reach there almost driving 45 minutes south.
While I have heard of these places most of the time, in my LA trip I want to view some different spots that normally tourists do not plan to visit. One such is the Huntington Library. It is a vault for some famous arts and many important documents. You will find a copy of The Canterbury Tales, two quartos of Hamlet and the Gutenberg Bible. However, these arts and documents were not my interest and an honest confession I did not go inside. What intrigued me is the library's 120 acres botanical garden. The Japanese garden, lily pond, dessert, Chinese garden, jungle and a sub-tropical garden made me crazy.
Malibu Beach was another spot in my travel itinerary. I visited the Zuma in Malibu to witness the picturesque association of hills and the sea. I liked the food of the beach. You simply can dig into the grilled fish placed on a tray on the picnic tables. Another remarkable place is the close by Malibu Family Wines vineyard. When we are talking of food, the sushi in the valley needs a special mention. If you are not from Japan, the LA sushi's will impress you. There are several sushi joints in San Fernando Valley's Ventura Boulevard. All of them present great food.
Most of the people wish to visit the Universal Studio while in L.A, But my idea was to take the tour of Warner Brother's Studio instead. It was thrilling to experience what really happens in Hollywood. The tour gives an idea about the sound effects in movies, how sets are constructed and various props being used in movies. There were endless items in the props department and I was heartbroken to see some of the car models that I liked in the movies along with other props. However, always look around to catch a glimpse of your favorite star as the production is going on all the time. There are many other big studios in Los Angeles and you may try to visit the one near to where you are staying.
Are you ready to spot these not so hyped places in your LA trip? Los Angeles is a tourist friendly destination and you do not have to bother about food or accommodation. You may stay in
Los Angeles Airport
Hotel like me and roam around the city. LA houses different types of delicious cuisines. So, enjoy your stay in the attractive Los Angeles.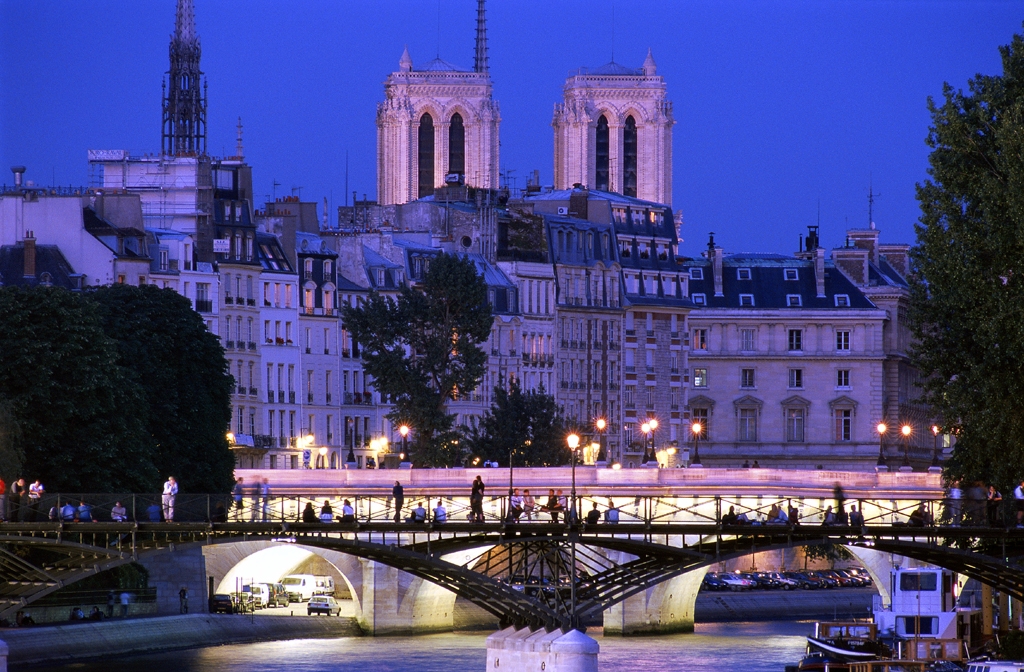 No one can deny that Paris is a city with two faces: glamorous and sultry and at the same time an enchanting metropolis. The City of Light is home to a lot of alluring sights that staying in one of the stylish accommodations in Paris, even for a night, is a must. With the overwhelming volume of attractions getting your fill of popular spots as well as the hidden treasures of the city can be difficult, but here's a cheat sheet to help you tap majority of what this fashionable city has to offer.
1. Get a Museum Pass in advance. Paris is home to a lot of museums, the Louvre being one of the most popular. With so many great monuments and museums, getting a pass is a genius idea especially for those who wish to hit at least 2 museums in a day since the pass can be used in more than 50 museums.
2. Locate smaller museums in the city. Although huge museums flank the city, some of the best ones are smaller and you won't have to pay for anything to be admitted. While planning your rip, be sure to look up smaller museums so you cover it in your itinerary.
3. Get the best Parisian view from the Notre Dame. Anyone who has watched the Hunchback of Notre Dame would be familiar with the bell tower where Quasimodo rang the bells. And, who can forget those naughty gargoyles? Climbing the 250 steps to the tower is worth it since most historians and experts agree that the best place to view the city is from up here where you will get a good look at the older parts of the city.
4. Book your ticket to Eiffel Tower online. With so many places to see, it is such a waste of time to wait in line to go up one of the most famous landmarks in the city, the Eiffel Tower. Before you leave home, be sure to buy your ticket in advance so you can skip the line and go up this majestic structure immediately.
5. Go on a Seine River cruise. Watching all of the famous landmarks in the city while gliding along the river is way different and definitely more romantic. A gourmet dinner while on the cruise will be a perfect way to enjoy the cuisine and get an awesome view of the place and it will surely make you realize why Paris is a city made for romance.
6. Try the Sewer Tour. This happens to be a popular underground attraction in the city ever since it was built during the time of Napoleon III. Seeing these sewers with your own eyes will bring out your adventurous and curious nature. This network of tunnels can stretch to 1,300 miles when laid from one end to another.
7. Explore the Chateau de Chantilly. This chateau rises up like a mirage from a moat in the middle of a dense forest. This place is one of the best examples of the French architecture from the 16th, 18th and the 19th century. This place is perfect for a day trip from Paris and it is open for tours. If you have a museum pass, admission to this place is free.
8. Enjoy your breakfast at Marche' d'Aligre. The cheapest food in Paris can be enjoyed at this food market which is open every morning except on Mondays. Located just east of Bastille, this is an ideal place to grab something to eat especially when you time your visit at the end of the morning when the prices fall lower.
Paris is not just about glitz and glamour, there is more to this city as far as art, culture and fun is concerned.
Tel Aviv, "the city that never stops" is known to be the most liberal and fun city in Israel. It's just like the berlin of the Middle East.
Located in the center of Israel, Tel Aviv offers varied attractions for travelers from all around the world.
One of them is Tel Aviv's cool bars. You can find fancy bars near Dizengoff Center which is a special shopping mall at the intersection of Dizengoff Street and King George Street. You just need to walk by the shops and find lots of Sophisticated bars for Sophisticated people.
Another attraction is Tel Aviv's sunny beaches. If you are a tourist from a cold country you will be glad to know that Tel Aviv's beaches are a great way to catch some sun! but be careful! Always wear sunscreen. One of the most known beaches is bograshov beach. You should check it out!
One of my favorite attraction is Jaffa, which is the oldest part of Tel Aviv. Jaffa's buildings are a treasure for people who love old architecture. One of the most beautiful parts in Jaffa is Jaffa clock tower which stands in the middle of Yefet street.
In Addition, some of Tel Aviv's streets are an attraction that you should not miss. One of them is Ehad Haam street which is one of the most ancient streets of Tel Aviv. This street is filled with old buildings from the 1920's and makes you feel like you have came back in time. Also, if you visit Tel Aviv you just have to see Neve Tzedek that is a neighborhood located in southwestern Tel Aviv. This distinctive place is considered to be Tel Aviv's latest fashionable and expensive districts, with a village-like atmosphere. In Conclusion, Tel Aviv-Jaffa is filled with cool attractions, you just need to walk the streets and find them near you.
There are plenty of resources available on Internet that will explain you how to find cheap flights online. Here we will discuss some primary resources that will guide you How to do that and pros and cons of using each resource.
• First of all, stat your search at popular travel agency websites. These days' travel agencies have become best medium to guide you. Most of the travel agencies have access to flight inventories to check the availability of airlines. There is some commission fixed for online travel agency that allows particular discount at service fees. At the same time, you can search for flight tickets at travel agency website yourself. Now you must have got an idea how to do that through travel agencies.
• Have you heard of supplier website? A supplier website is directly owned by airlines Company. More than fifty percent tickets of airlines are booked by supplier website. It is not any more surprising to book flight tickets directly through supplier website. Don't forget to compare the prices for different supplier websites. There is help guide also that will instruct you How to find flights over the web, some will be expensive, but most will fr low rate for sure..
• The next option is wholesale travel websites. Wholesale websites work differently as compared to traditional online travel agencies. Online travel agencies focus on commission to reduce the service charges. At the same time, wholesale websites try to reduce overall cost of flight tickets instead of commission. It can be done in few simple steps and easy to work with wholesale websites.
• In the next option, you can opt for Meta search engine where you can browse multiple travel sites with a single click only. The main benefit of using Meta search engine is that you can compare multiple travel sites at the same time. There are few travel sites that are paid better by the supplier websites for displaying their information. Here are some tips for you that will explain the process.
Analyze the best time of week to buy airline tickets. The best time of the week is Tuesday night or Wednesday morning. Flight tickets usually start on Friday and drops on Tuesday. Try to book the flight tickets as far as possible. In case of emergency booking, you have to pay some extra amount. It would be great if you can book the tickets 60 days back. Use different travel sites for traveling different destinations. All packages cannot be best at single site only. To book the complex flights, you are advised to take help from travel agent. With the help of travel agent, you will receive full information about any particular flight without any delay. Travel agent will charge certain commission from you but he will book the flights at great discount rate for you. Now must have got an idea about the concept how to find cheap flights online.
Imagine high mountains, blue sky and shimmering lakes. When you visualize heaven - you're actually thinking of a place that does exist on this planet; this heaven on earth is called Interlaken.
Interlaken is a village that is located between Lake Thun and Lake Brienz.
This piece of magical beauty is one of the most famous tourist destinations in Switzerland. Words can't fully describe the charm that Interlaken has. Interlaken is one of those places that you have to visit in order to understand all the enthusiasm for it.
Interlaken isn't just a beauty, this natural wonder also offers a look on the life of the Swiss people during the last hundreds years.
You can observe the interesting architecture of the ancient huts that were built round the lakes. The years of their construction is displayed next to their roofs.
Besides that, there is an old church near the lake that looks fascinating.
There are many attractions in Interlaken, one of them is renting a pedal boat. The panoramic view of Interlaken is spectacular.
You can also go on a trek up the brilliant mountains that circuit the village.
Going out for a walk is also a very pleasurable way to spend your time in one of the most prettiest places ever.
Renting an apartment in Interlaken is the best way to enjoy this fantastic village, since the apartments in Interlaken are very comfortable and are cheaper than sleeping in the hotels of the village. Furthermore, Interlaken is the best place to relax in. There isn't a human being who can't feel calm after sitting next to a breathtaking view, deep lake and the sounds of the water.
Just like heaven is considered Inaccessible - Interlaken can be very expensive during the tourist months, but in September the prices go lower.
In conclusion, missing such a perfect place is terrible. If you haven't seen Interlaken than you don't know what beauty is!